NECA Club X Alien Updates: International and more!
Join NECA Club x Alien
What is NECA CLUB x ALIEN?
It's a new loyalty program offering huge perks to NECA's most loyal Alien action figure fans! Each year, buy every 7" scale NECA Alien action figure that we release on the NECA CLUB x ALIEN website, and you're eligible for a year-end, 100% exclusive figure… and along the way, we'll throw in a few awesome bonuses, also 100% exclusive to the club. The 2017 program begins with Aliens Series 11, and will include a total of approximately 13 figures.
Why should I join? How do I join?
Access to convention exclusives
Delivery straight to your door, in most cases before retail
Regular news updates as items are revealed
Dedicated customer service
To join, simply buy the Aliens Series 11 Assortment here, and you'll automatically be notified when each new figure is revealed and ready to purchase. It's pretty easy!
For the complete details plus answers to all the questions you might have, check out the NECA CLUB x ALIEN FAQ.
You can also Sign Up for Updates and product announcements. Your membership begins with your first purchase. Just remember: supplies are limited, so don't miss out!
We've got a triple-header of news to share about NECA CLUB x ALIEN, thanks to all your comments and suggestions!
1. INTERNATIONAL PARTNER SITES
Next week, fans in Europe, the UK, Australia, New Zealand and Japan will be able to enroll in NECA CLUB x ALIEN! We will post links as soon as these sites are live.
2. PACK-IN BONUSES REVEALED
People have been dying to know what special bonuses they can expect with NECA CLUB x ALIEN, and we simply can't keep it a secret any longer! Check out the full details below as well as a full photo gallery.
Packed in with Series 11 and Series 12, Club memb
ers will find a very special chapter of Alien collectibles history. The 3-D pop-up Space Base playset was exclusive to the UK with certain Kenner action figures in the mid 1990s. Now, 20 years later, we are bringing this back just for the Club, and we have increased the size of the set to be in scale with our 7" Aliens action figures.
Each of the 6 pieces we've replicated was a different "zone" of the base, like the Lab Area or Main Control Deck, and each had part of a running story on the back. When fully, assembled the Space Base extends over 3 feet in length and is 11" tall.
Three of the pieces will be included with Series 11, and three with Series 12 as part of our effort to reward the loyalty of the completionists enrolling in NECA CLUB x ALIEN!
3. SCALE CLARIFICATION
NECA CLUB x ALIEN is limited to our 7" scale action figures. No other items will be included in the purchase requirement. Members will not be required to buy 1/4 scale action figures, accessory sets, foam replicas, etc.
We've updated and expanded the Frequently Asked Questions page, so if you have other questions about shipping or the line-up, head on over!
Remember, to qualify for the Club-exclusive year-end figure, you have to buy all NECA's 7" scale Alien action figures this year, starting with Aliens Series 11. Supplies are limited, so don't miss out!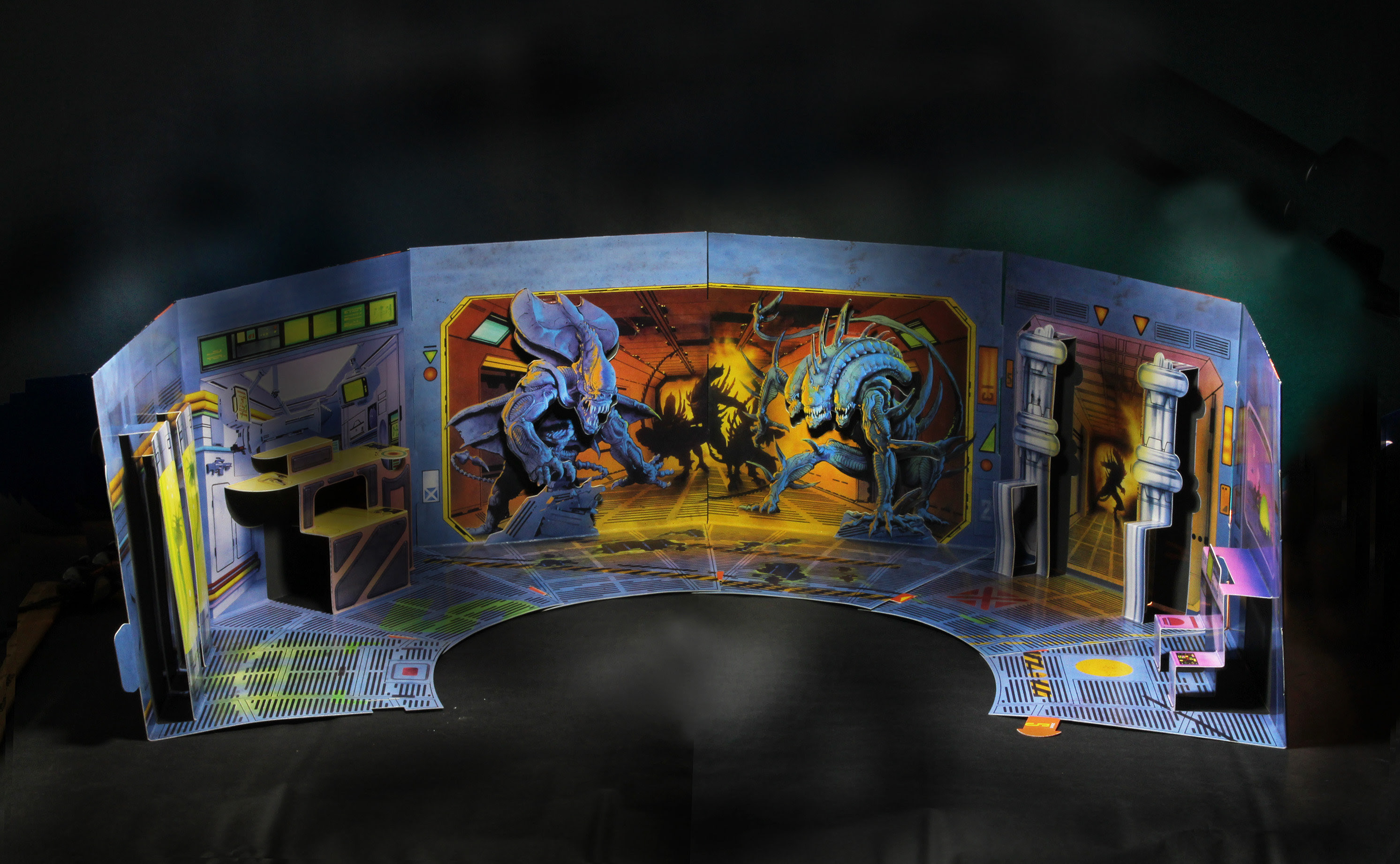 No Comments »
ARCHIVES
SPONSORS