who's up for another AFi Custom Showcase? what theme? (txt)
---
[ Follow Ups ] [ Post Followup ] [ AFi Toy Fair 2012 Toy Talk Forum! ] [ FAQ ]
---
Posted by The Superfly on January 25, 13 at 13:06:58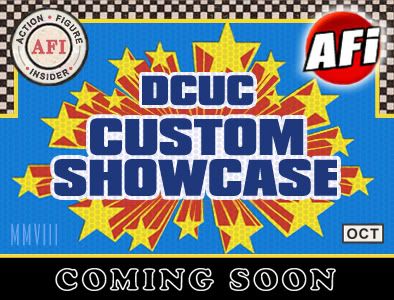 We haven't done one of these in a while, but wanted to gauge the interest from all the amazing Customizers out there...

What "theme" would you like to see? DC, Marvel? Elseworlds, Silver Age, Lost Lines, continuation of cancelled lines?

Do we restrict the use to a specific line? DCUC? JLU? something else?

Lemme know your thoughts!

---
---