Re: Will Indiana Jones ever get another crack at toys??
---
[ Follow Ups ] [ Post Followup ] [ AFi Toy Fair 2012 Toy Talk Forum! ] [ FAQ ]
---
Posted by GeekSummit on February 13, 13 at 22:43:21
In Reply to: Will Indiana Jones ever get another crack at toys?? posted by Blanka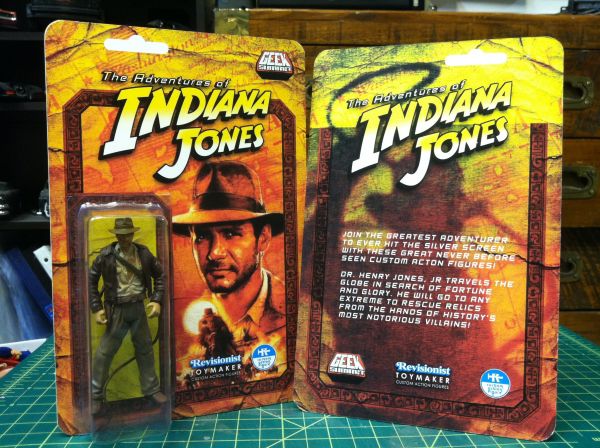 Sadly, I think the only thing that would have brought on wave after thorough wave of indiana jones figures would have been to let it ride the vintage wave in the style of star wars. It already had legitimate origins in time and format. The relic thing was such a useless gimmick and just doing thorough lists of figures like you have would have been a total hook for collectors. It did give me a nice collection of crates but past that I've just got piles of relicky riff raff that is totally out of scale with this pile of 3.75" figuresâ ¦ which I got at a steal mind youâ ¦ ($1 a piece after their swift death arriving on wave 3. Filled a whole basket one day at wal-mart. $100 for 100 figuresâ ¦ totally ashamed but I'm glad I did it.) Damn shame the whole thingâ ¦ I think Hasbro felt a littleâ ¦ "WHIPPED" by that affair. Collector's really "TOHT" them a lessonâ ¦ A little "Ravenwood" on the "ShortRound" if you know what I'm sayinâ ¦ don't feel bad if you don't. Just a little ekphrastic gibberish.

But no, I don't think soâ ¦ not without another movieâ ¦ maybe by then we'll be talking about 6" ML style Indy figuresâ ¦ That'd be awesome. I don't even need the other characters.

---
---