Hello board, first time post here, I used to post on the old Mezco board until it finally shut down. I'm primarily a vintage game collector (Atari, Coleco, Vectrex) and post on AtariAge under the same user ID. While not a big time figure collector I do tend to pick up what I like. Picked these up recently and and thought I would share and hopefully pick up any info anyone might have: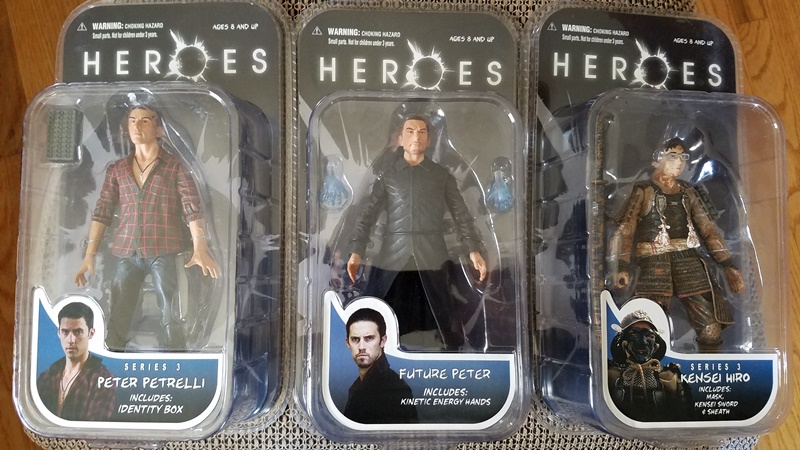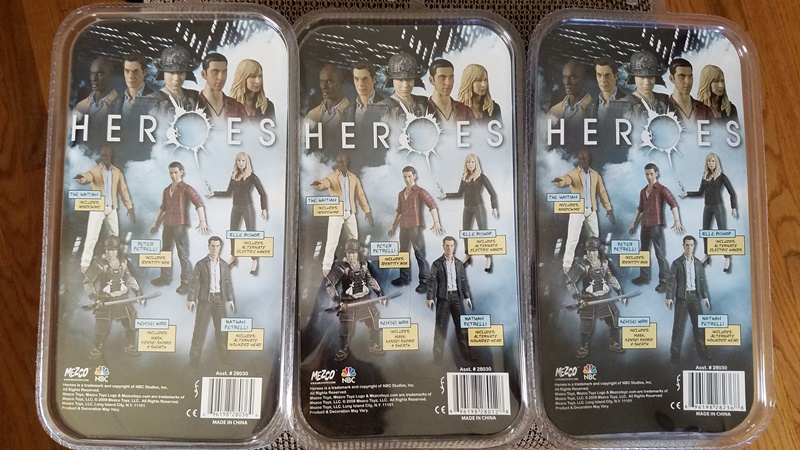 I watched the show the first couple of seasons but not past season 3. I collected the Mezco figures religiously including the exclusives and variants. When Mezco cancelled the line I thought that was it but always hoped to pick up any series 3 or 4 figures, loose or otherwise.
So I was surprised to see a listing for "Series 3" figures and thought it was a typo, until I saw that in fact they were. The seller had The Haitian, Nathan Petrelli, Kensei Hiro, Ireleand Peter Petrelli (with I think helix tattoo) but no Elle Bishop. I believe these would have been the "regular" figures except for another Peter with a Celtic tattoo. He also had the Future Peter figure which would have been a ltd edition variant. (info from the Heroes wiki).
Unfortunately I was outbid on the Haitian and Nathan (who knew people other than me still collected Heroes?
) but the 3 I did win showed up today. Attempts to get more information from the seller including passing my contact info on to the other winning bidder to try and buy the 2 figures I missed have been problematic (language barrier).
So can anybody fill me in on what these figures are? To me they almost look retail but I didn't think any of them were produced. I do remember some pictures Mezco had shown of Milo Ventimiglia with his series 3 figures packaged with him holding them, but I can no longer locate them.
Also, while Kensei Hiro was supposed to come with a "mask/helmet" this one clearly does not. The head is different, he has glasses and some mud (or is that supposed to be dried blood?) on his face. The package has no place for it (mask) and it does not look like its missing either.
I would love to be able to complete this set, or at least come close.