Again I apologize for the crappy photos, had to get them taken quickly. Will be going back in a few days to try to get a set, will take more and better pics then.
Found a 75 cent "gum" machine at one of the Louisville Walmarts with printed foam Justice League play balls in it. I didn't have time to go get more change so I only ended up with this Flash one...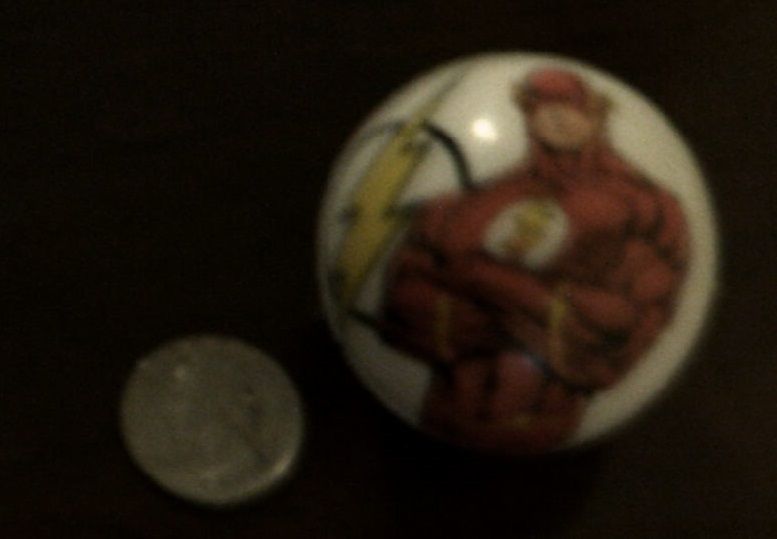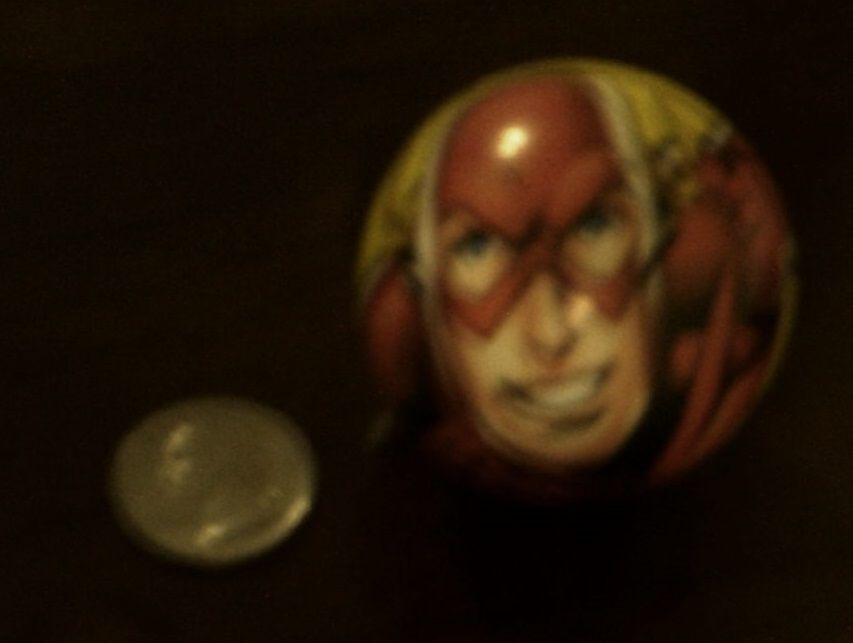 The designs are pre-New52 and from what I could make out through the glass each one has a face-shot on one side and a waist-up shot on the other. There were balls for Superman, Batman, Wonder Woman, Flash, Green Lantern, Joker and a JL "Big 5". There may have been more or multiple designs per character I really didn't have time to really check when I was there.