I just got home to find my CS13 Hitman & Rude from RSC waiting for me at the door.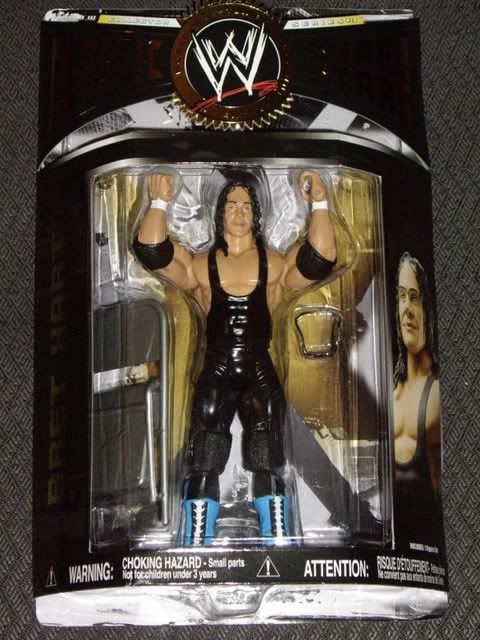 The Best There Is...The Best There Was...The Best There Ever Will Be...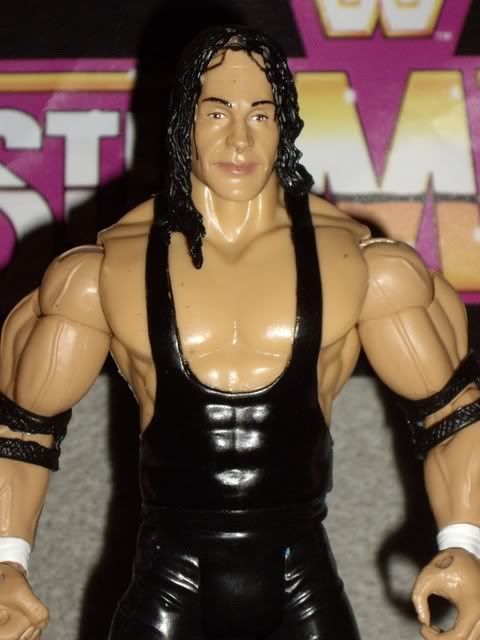 Hey!?, I thought we were wearing the Pink today!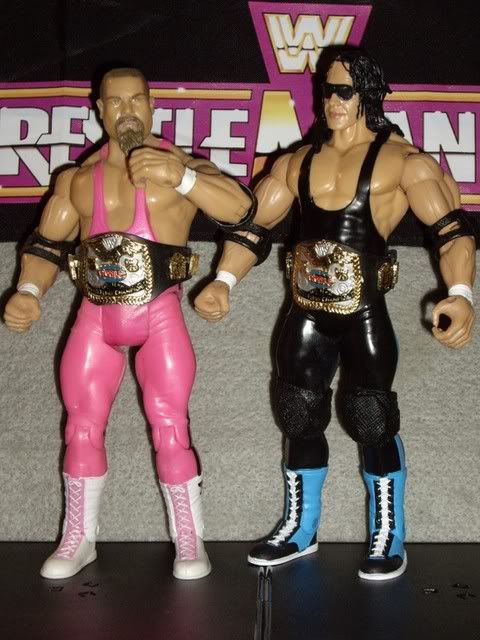 The Hitman with a tag title (what he should have come with) And here's hoping this Anvil is replaced with a matching version soon.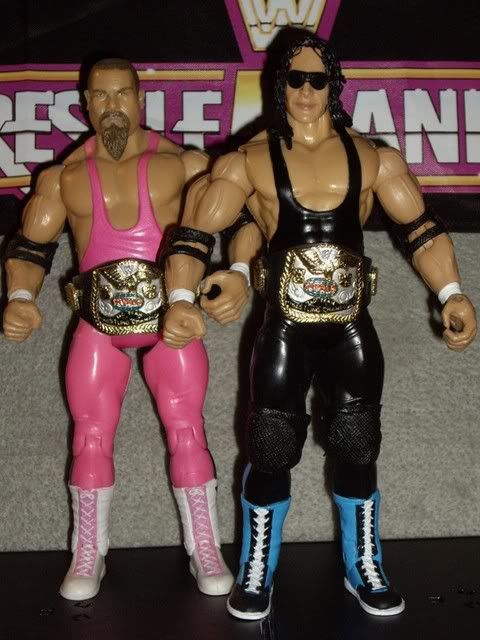 What I want now is for the fat, greasy, out of shape Sweathogs to keep quit...while I take my robe off, and show the ladies what a real man looks like. Hit the music!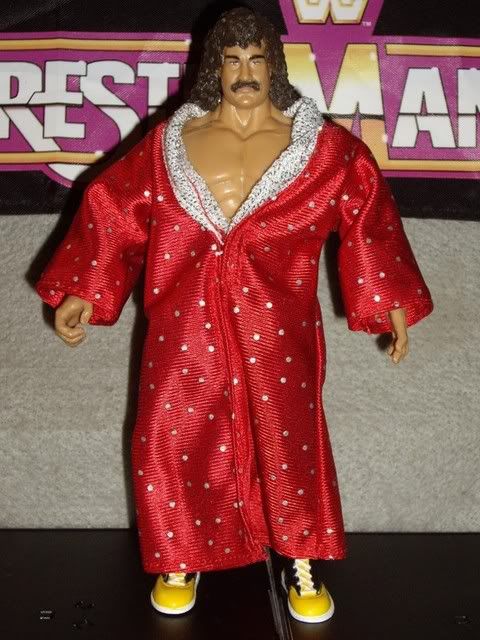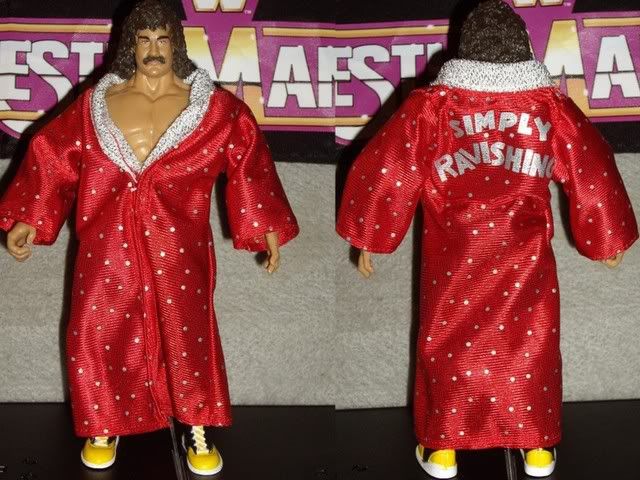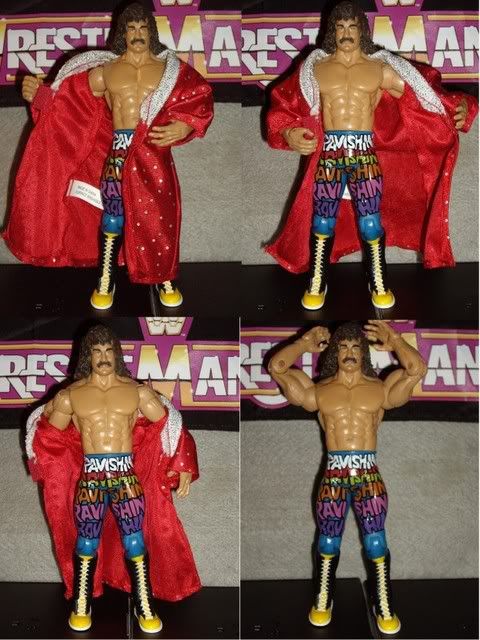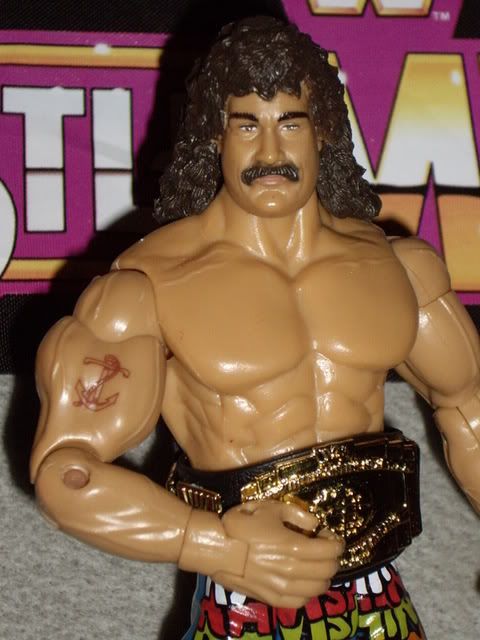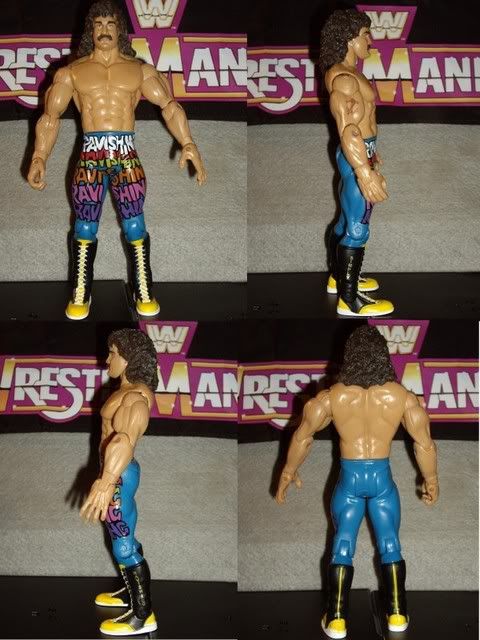 The Heenan Family-
Hope you guys enjoyed the pics. Also someone at WF asked why I put the Heenan Family the way I did so this is my reasoning...
I had to spread them out a little, because if you look Orndorff branches off to Orton & Piper...While Bundy branches off to Roberts and the AWA Road Warriors to form the "Leigon of Doom". Because Andre is the tallet figure I wanted him in back and I also put Studd on lifts (to make him taller looking) so I put them together on the top rafter. I then have Flair in front of them connectinig them to the Heenan. So the family in the pic consists of...Race, Perfect, Orndorff, Heenan Andre, Studd, Bundy & Flair.
PJ