Hello all, the time has arrived, the printers have given me the arrival date for this Friday and I'm proud to announce that Roshan's Guide to Marvel Legends is now available for purchase here:
Roshan's Guide to Marvel Legends
For those of you who didn't see the preview in July here's the lowdown:
A little over a year ago I decided to start a reference guidebook to Marvel Legends. One of the big reasons for the move was the loss of marvellegends.net last year due to it being hacked (and it's a happy coincidence that the site is just coming back online in the last few days). It was my favorite online site for Marvel Legends and the sudden loss of it made me realize that a line of the importance of Marvel Legends needed a tangible reference guide that anyone could have on hand anytime they needed it.
I had an extensive Legends collection already since I'd collected from the beginning but through my research I was surprised by all the little things I discovered that I never saw on the shelves (in particular some of the lesser known figure variations). It was a much longer journey than I anticipated to come to this point, but I wanted to make sure I uncovered every stone in the line that made it into stores. The end result is a 160 page reference guide to the greatest Marvel action figure line ever made (sorry Universe fans, I'm biased on this one).
The book contains every figure released in the Marvel Legends line along with every variant and numerous variations. I have also included all of the Classics sub-lines: Fantastic Four, Hulk, Spider-Man (series 1 and 2) and X-Men as well as every Marvel Select release up until Juggernaut released earlier this year.
There are over 1000+ photos of the 500+ figures in the guide. All photos are full color on sturdy glossy paper. There are bio cards for each figure indicating accessories, size, rarity and comic books included.
There are three preview pages on the store page, and here are some additional preview shots (images are lower rez than the actual book to reduce load time on a forum page):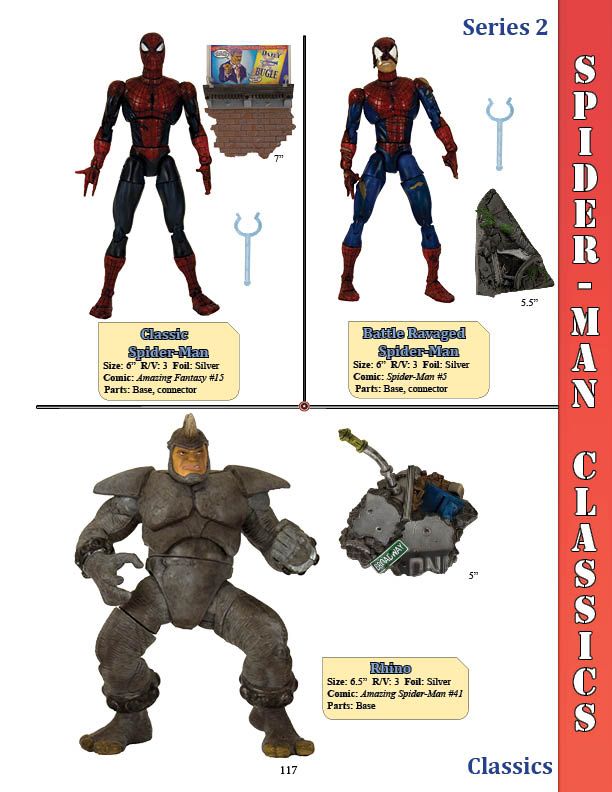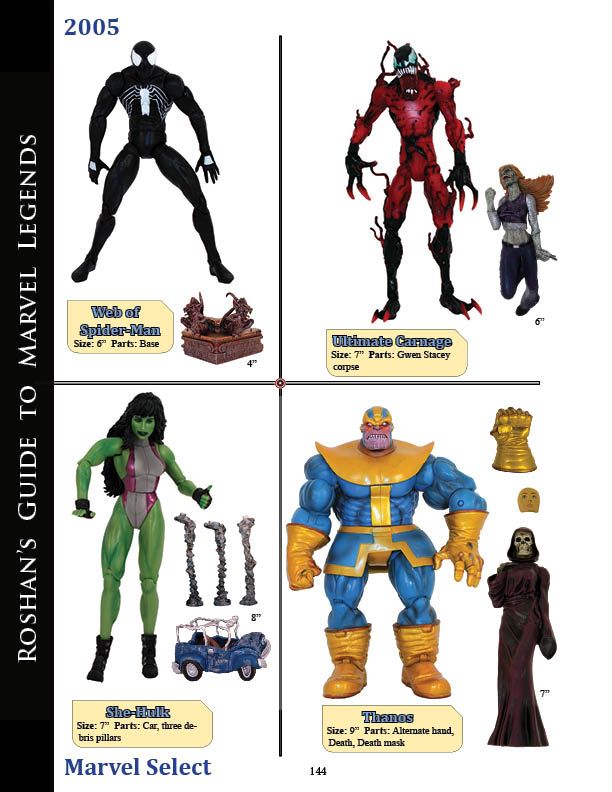 If you wish to check out the book in person, I'll be at the following conventions this fall with copies to flip through and purchase:
Power-Con - Los Angeles, CA - September 24-25 (I'll be a fan at this show, but I'll have books in my backpack, just flag me down)
New Jersey Collector's Con - Cherry Hill, NJ - October 9
New York Comic Con - New York City NY - October 13-16
Chicago Toy Show - Deerfield, IL - October 23
Wizard World Austin - Austin, TX - November 11-12
All Iowa Joe Meet - Des Moines, IA - November 13
The first orders will go out this Friday direct from the press. There was a one day delay on the ship date so I'm going to pick up this week's orders personally from the press so you'll get them by early next week.