I was very happy to score these in the latest lot i bought. I believe i got almost the whole set with the exception of Hobgoblin and the Wolverine variant with black claws. These guys are minty fresh and all came with their accessories and secret shields!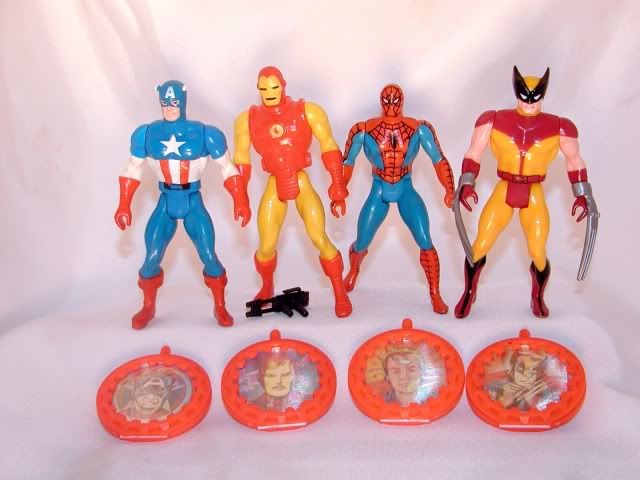 Captain America, Iron Man, Spider-Man, Wolverine
Doctor Doom, Magneto, Kang, Doctor Octopus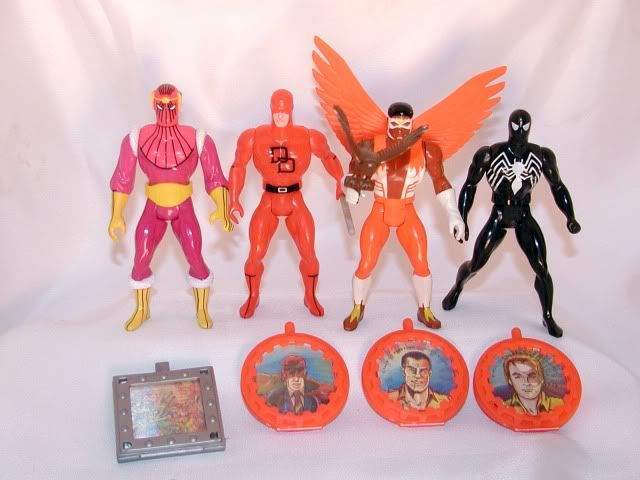 Baron Zemo, Daredevil, Falcon, Spider-Man
Wonder if this Wolverine used to sport some black claws
?
Secret Wars Turbo Cycle