Wow, sorry I been gone so long! Anyway, not sure all what I have and haven't posted, here's a few newer things I've wanted for years now:
FINALLY!!! Been chasing one of these for a long time now, they always seem to be missing a part of a sticker, the net, whatever. off Ebay for $9.99 opening bid!!!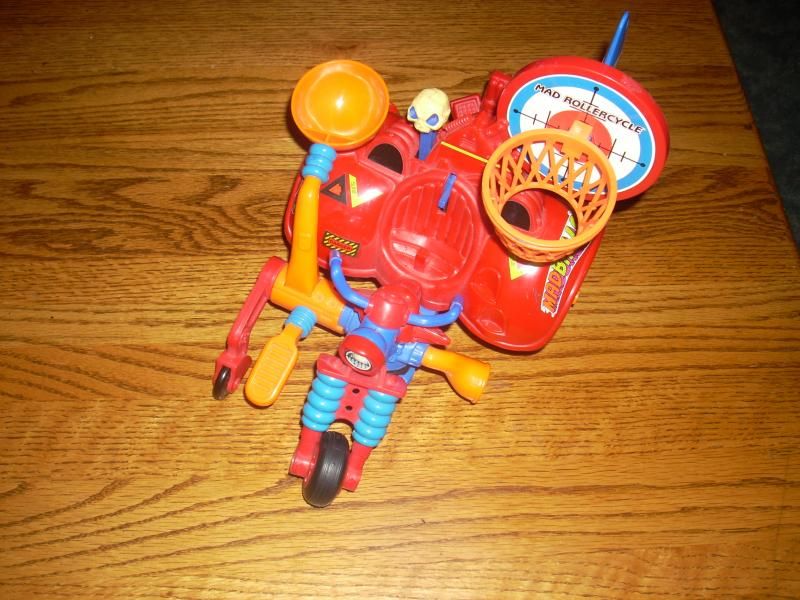 I've been trying to find this one Fat Albert PVC to complete my collection. Eveytime I see him he's pretty beat up, and still goes for over $10. I got this one, on card (although the bubble is smashed, but I'm going to remove him and have a minty fresh new one) for $9.99 also!! 2 different toys I've been chasing forever!: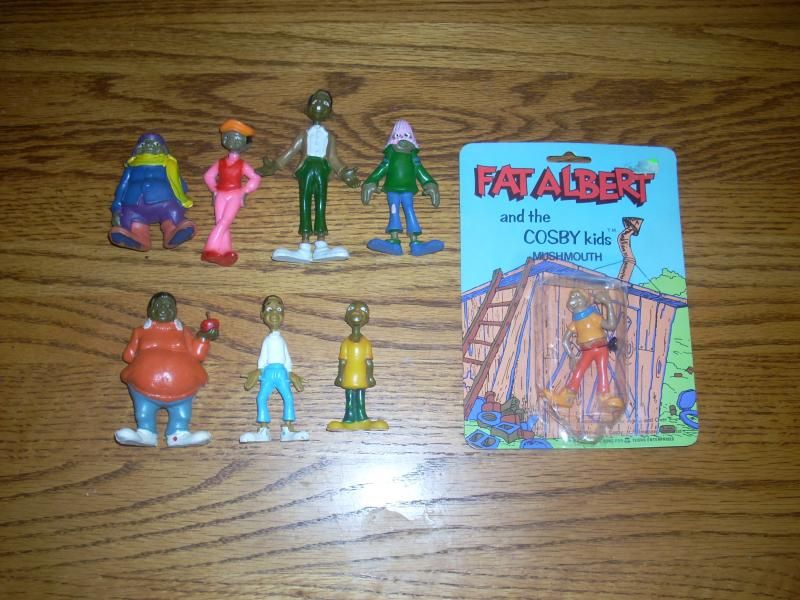 got the loose Q Berts to go with my carded ones, love the Marvel SDCC Masters Of Evil pack, even if I spent more than I would have liked too, also a Minimates Hobgoblin: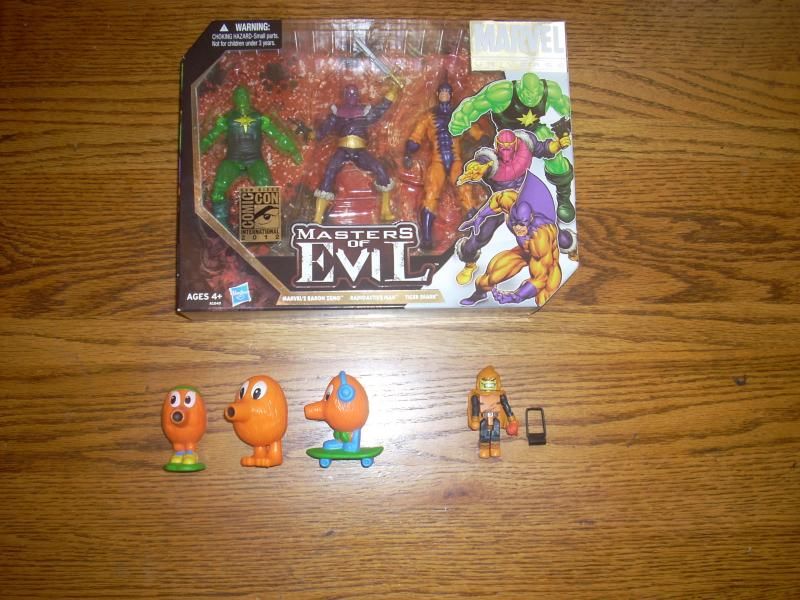 Bunch of Minimates I've bought lately. LOVE Stiltman and Annihlus, and Taskmaster got crazy accessories: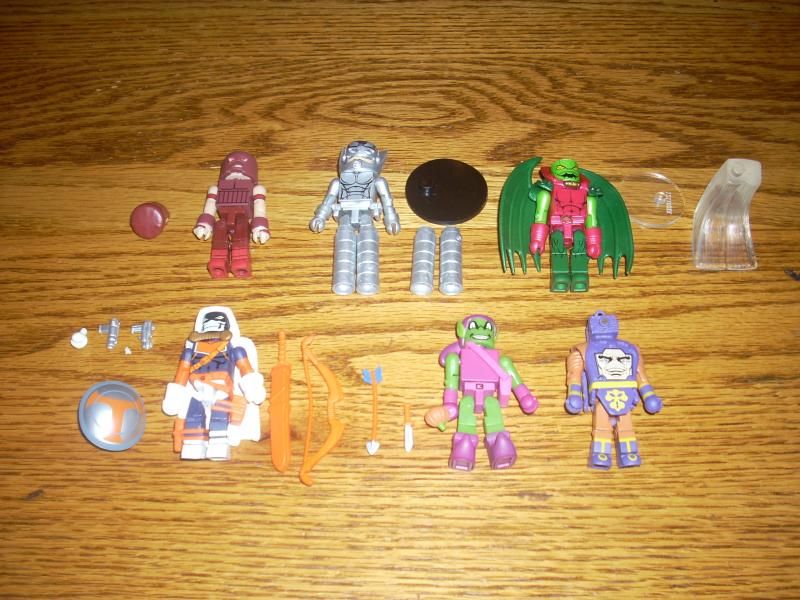 I won a box of 5 soakies from the 70's, all with their original packages, stoppers, etc, and the Whale is still filled with the bubble powder.!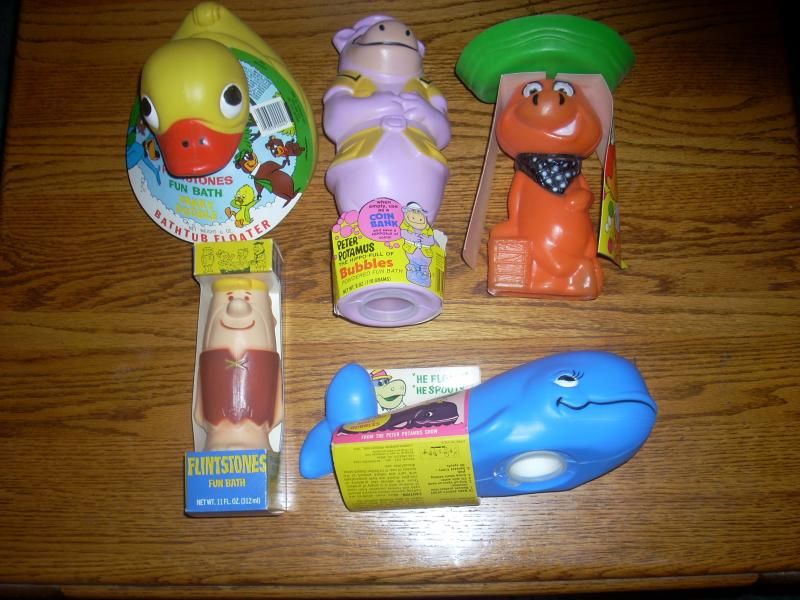 Also picked up another loose Q Bert figure, a few cool Hot Wheels (2 are Angry Birds) and a Madballs silly string shooter new in box!
I got these awhile back but never posted em:
The Mario lunch box is brand new with the tags still attached and the instructions/coupons still in the thermos:
More, none vintage, but some cool stuff. Got the Marvel Uni Mister Sinister/Gambit pack off Ebay, X 23 at Wal Mart, the wave of Minimates off Ebay (Brood is pretty cool looking) and lastly, these awesome Atari themed Hot Wheels cars! They were buy 2, get 1 free at a local big box store called Fred Meyers. Unfortunately, they didn't have the other 3 in the set at the time (Tempest, Centipede and a van that looks somewhat like the Atari 2600, with fake wood paneling on the side). These were a no brainer since I collect vintage video game merch AND I collect some specialty Hot Wheels: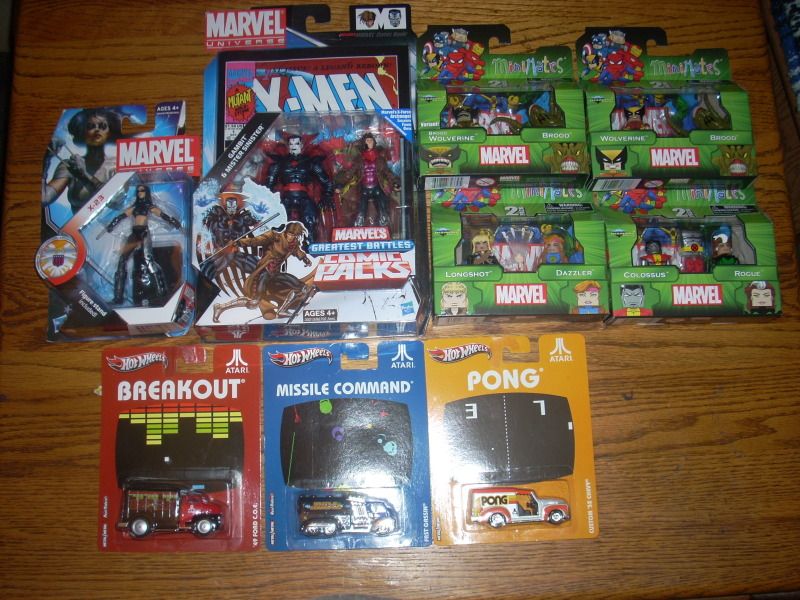 Also picked up this carded Carrion Crawler off Ebay. Already have him loose, but I love this figure/toy and clear bubbles/perfect cards for vintage AD&D aint too common. got him for $28: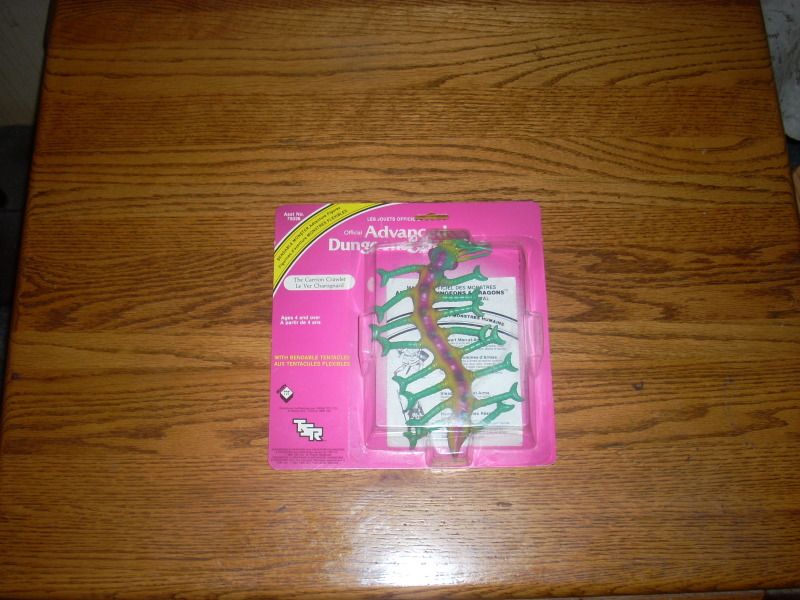 Also picked up 2 more of those Atari cars, just need Centipede now:
Now, I know the Marvel Uni figs aren't old, but to the right is a Q Bert lollipop mold I won off Ebay! Only 2nd one I've ever seen!
Just some recent pickups, a couple Marvel uni's (Kraven and Beast) and a really rare Q Bert lollipop mold set, only the 2nd one I've ever seen, I got outbid on the first one. (really hard to photograph, sorry):
...