I just got mine today.
I can't put it down.
I too, opted for the EE Exclusive version from BTTF II, as it's my favorite version of the film car.
the fold-under wheels, the Mister Fusion, etc.
and yes, EVERYTHING you'd expect to light up DOES.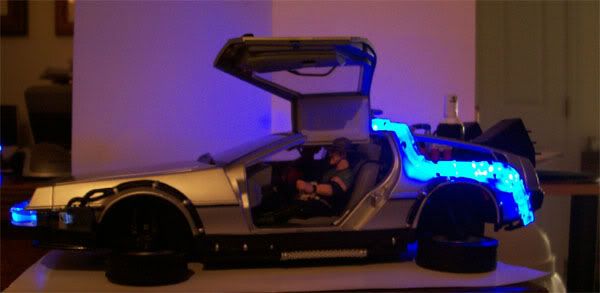 that's Sgt. Slaughter in the driver's seat, and Deadpool's in the passenger seat.
YES, that's the Flux Capacitor fluxing in the windshield.
also, if you hold the button in for three seconds, it enters a programmed sequence that takes you through a proper time travel from start to finish.