Anyways. Got most of my toys in boxes save for my JLU stuff and a few McDonald's items. I have yet to find all the Disney stuff...
Here goes nothin'...
First off, my valued The Ray and Vigilante figures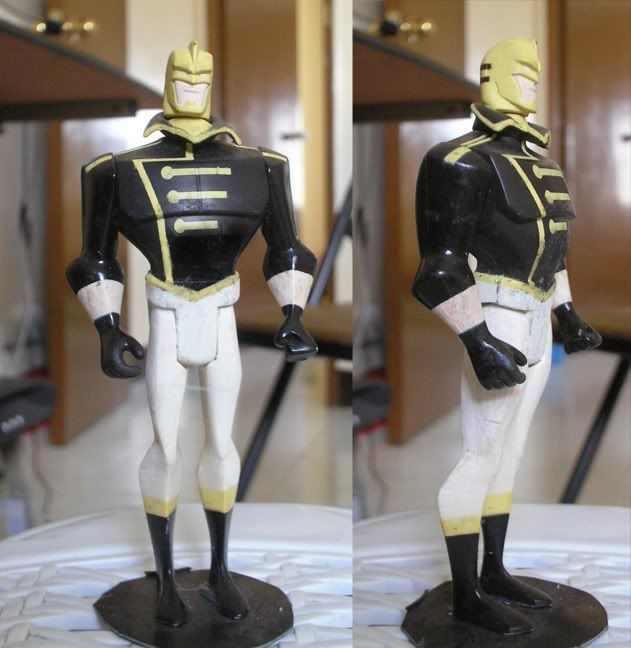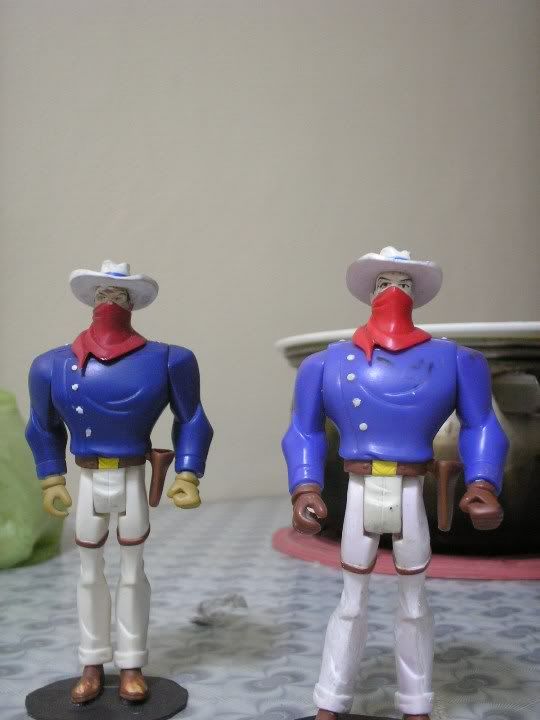 yeah, they look sucky, but I go for just 'having em' rather than quality. Funny, huh? If I can't get them cheap, that's when I jump the expensive figures like...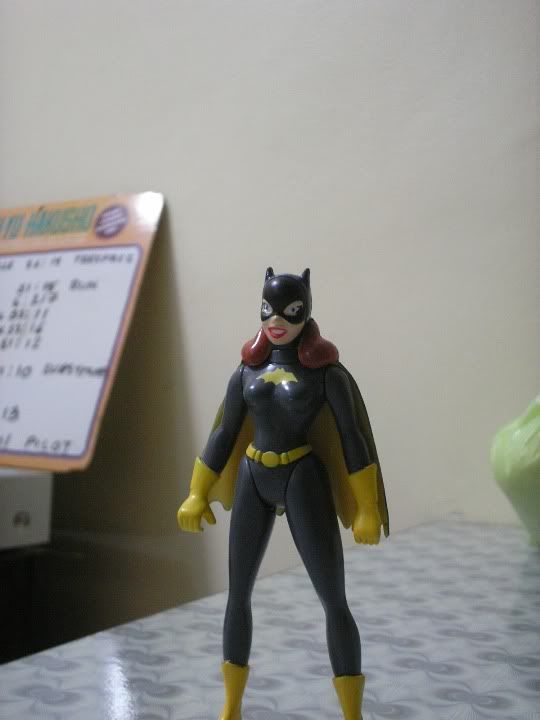 I think she cost me like P900 already. (she was in a 2-pack with Batman, but hello? like I care about a Batman in parasuit costume...)
My JLords collection courtesy of
www.clik.to/JLU's
very own Green Lantern, Great White Customs (for Hawkgirl) and Mall of Asia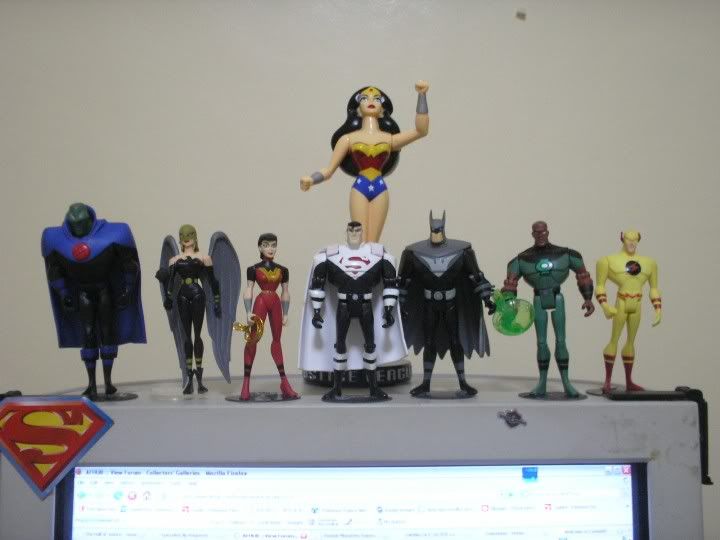 Stuff in my shelf I've yet to organize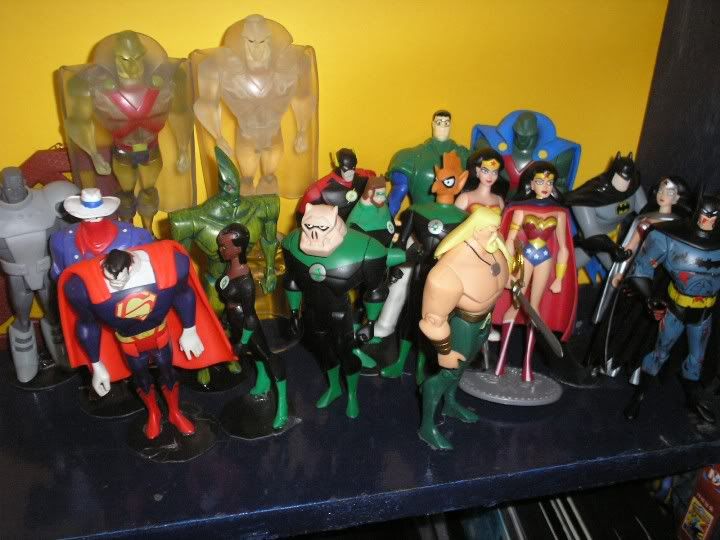 The shelves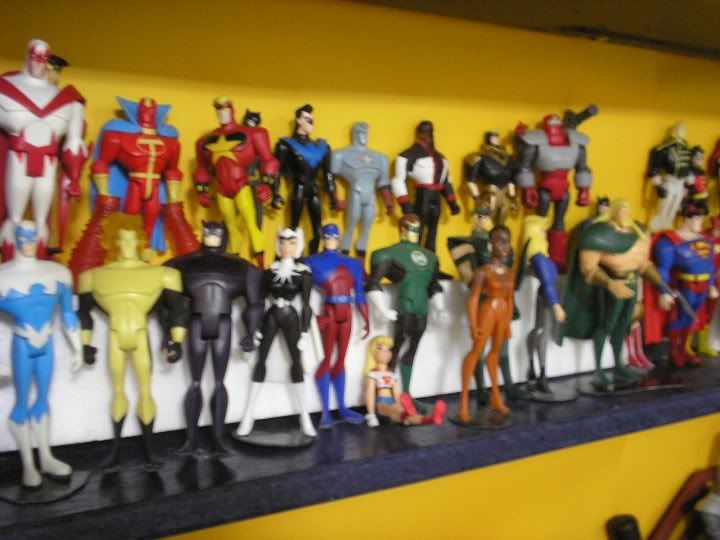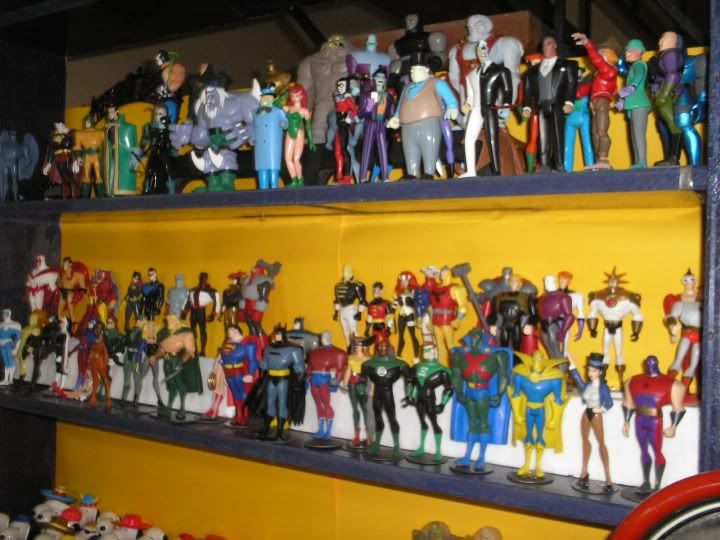 (no, that's just a custom Hal, before you ask, and he's got some damage on him now too, so it's clearer that he aint the real deal. haha
Initially I was happy with just one Amazo, but then I found the gold one in the reject bins and fell in love (no right foot too)
Ah the nostalgia! My first ever Black Dragon purchases...
The story goes I had seven Jollibee leaguers and Aquaman. Having never seen these two in a mall, I just had to have em. Thus began my JLU collection, and my site.
My most recent 'hakot' (stash)
Mc Do TMNT
and some of my oldest. I love these figures. I'm missing Chickee though...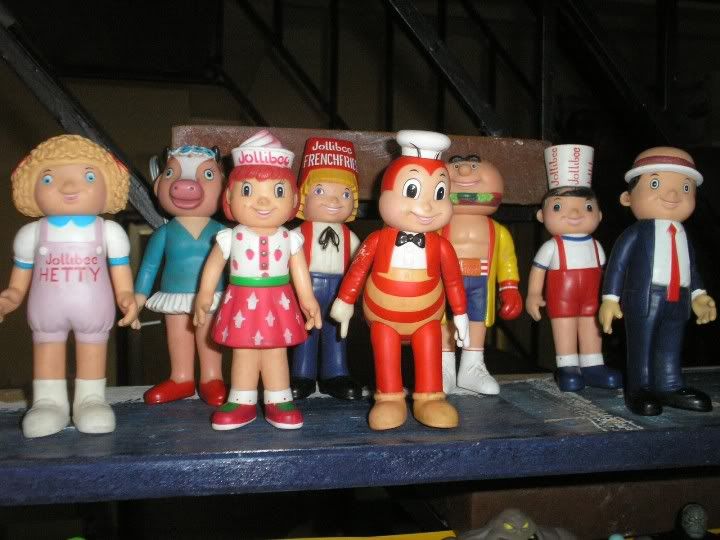 Jollibee Collectible Figures
Snoopy Around The World (McDo)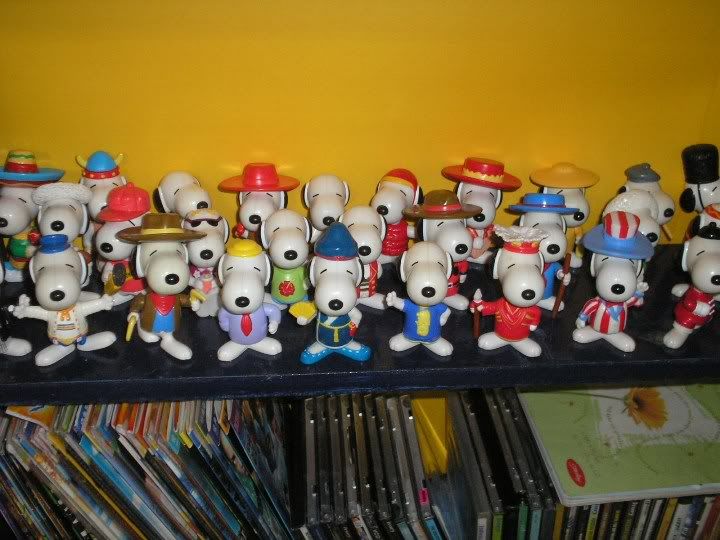 The complete 101 Dalmatians (McDo)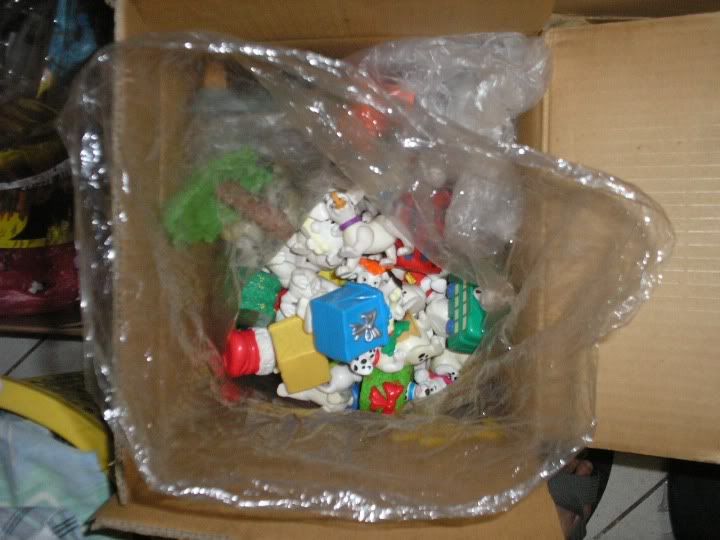 yeah, I know, they need a cabinet... I have a few from the 102 series too.
The shelves...
Needs to be organized, but you get the idea...
I've got my Disney Video collection there as well.
Oh how I love bootleg weaponry...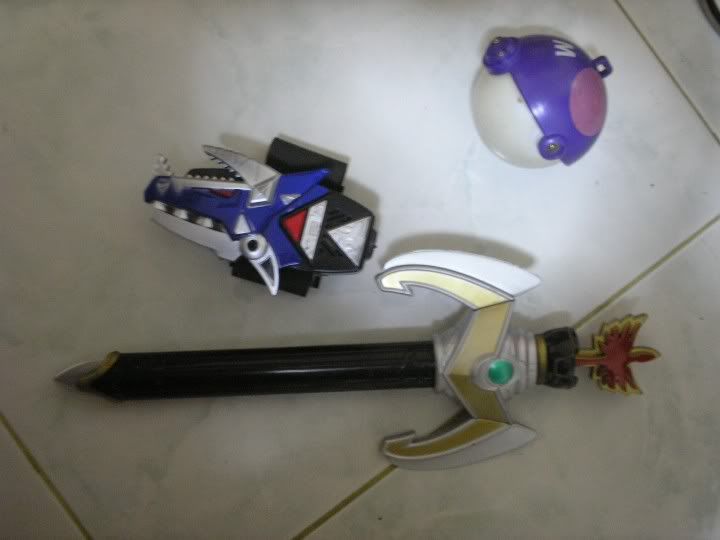 I know, I'm incredulously cheap... Gotta tell you that pokeballs real sturdy. It's been around, I dunno, 9 years? It's been thrown everywhere and it shows wear but it's spring loaded mechanism's still good! I can even catch mosquitoes with the darn thing.
How it all began
Meager, huh?
Recently i moved all my JLU to this cabinet (which only cost me 2 JLU 3-packs)
A cabinet that costs only two JLU 3-packs