I'm back with two more customs. Iron Man villains to be precise. The Ghost and A.I.M. Scientist.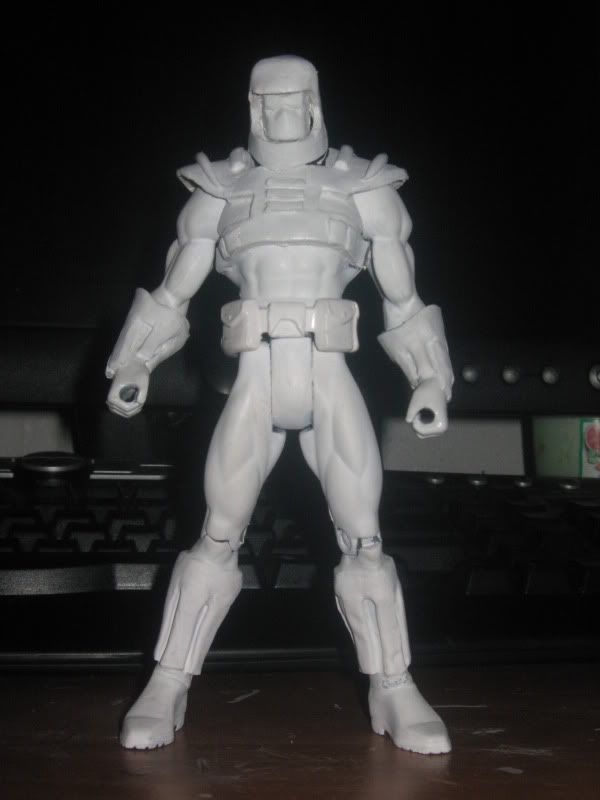 The Ghost was made from a Mattel Batman base. The gloves, boots and upper body was sculpted from clay.
I filled in the lower part of the mask and added the visor, then simply sculpted the hood with, you guessed it, clay. The Ghost was a pretty simple custom. I decided to give it a little flair by modeling it's look from his one appearance on the Iron Man animated series from the 90's.
The A.I.M. Scientist was another simple custom to make. I simply used a Hasbro Marvel Legends Hydra soldier as a base, cannibalized his belt and pistol holster, sculpted his helmet and backpack out of clay and painted him up yellow and black.