Hi guys, well I've had a little bit of time off work and among other things I need to catch up on, I've been trying to crack on with some customs. I've gone back to my Bane project and have also been working on a couple of other Batman related bits.
First off, here is a rough mock up of what Bane will look like, I've still got a lot more sanding, sculpting then paintwork to do, I just wanted to do a quick coat of black to see where it needs sanding/sculpting etc. The arms are being worked on separately so not attached. I try to work on the premise that any custom I do for my DCUC collection should use DCUC/DCSH parts as much as possible to fit in style wise with the rest of the line. Also, I had the head cast and shrunk down slightly so the final one will be a tad more in scale than the CnC one on it in the pic.Anyway, here's Bane....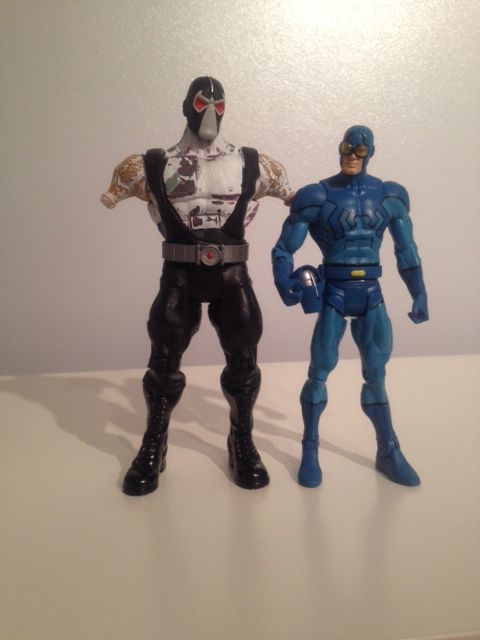 And here is a quick rough paint of Alfred, using a reworked Mattel Movie Masters Sinestro head (it's going on a Mad Love Tuxedo Joker body)...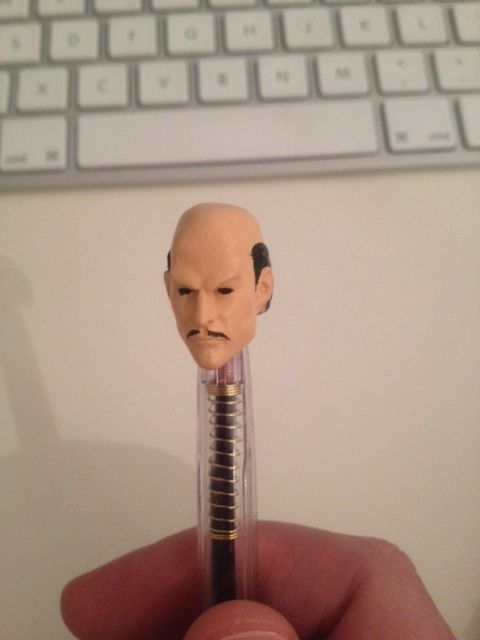 And finally a Commissioner Gordon, using a repainted Movie Masters Harvey Dent head with sculpted tash, MM Gordon glasses on a Constantine body that will be repainted...