SDCC 2007 Preview Night Report
I'm afraid there's really not much to report, gang. Both Hasbro and Mattel are waiting for their panels for big reveals.
Still, there's a little news:
Hasbro had some new superhero squad stuff. Click on the thumbnails for bigger pics: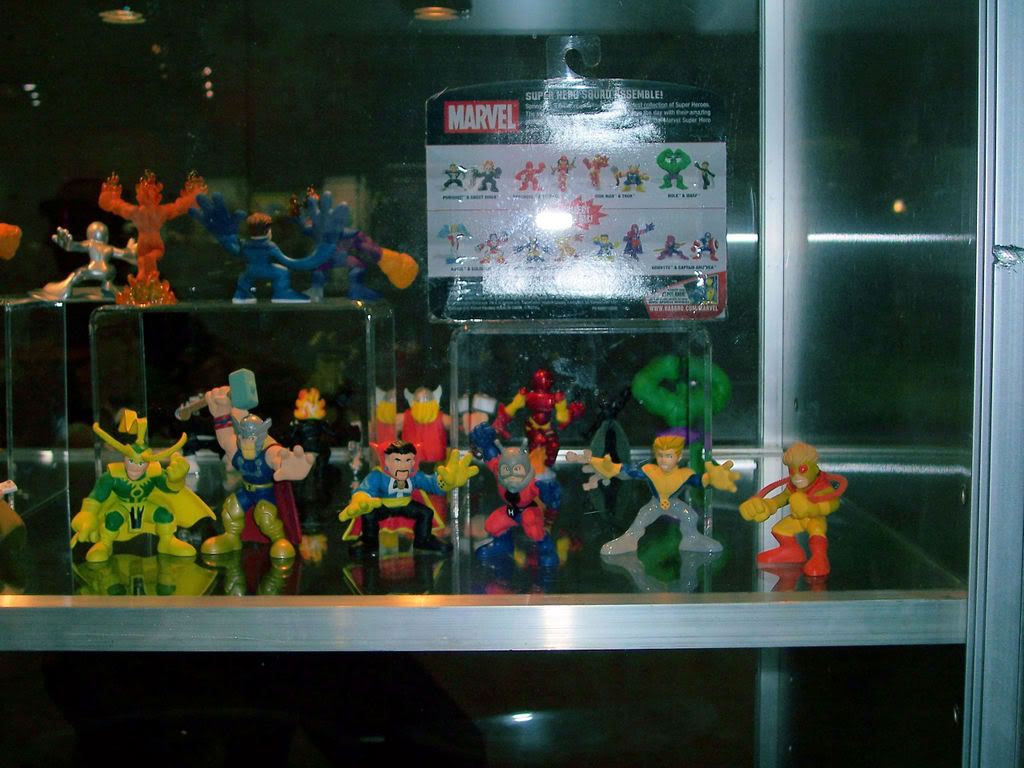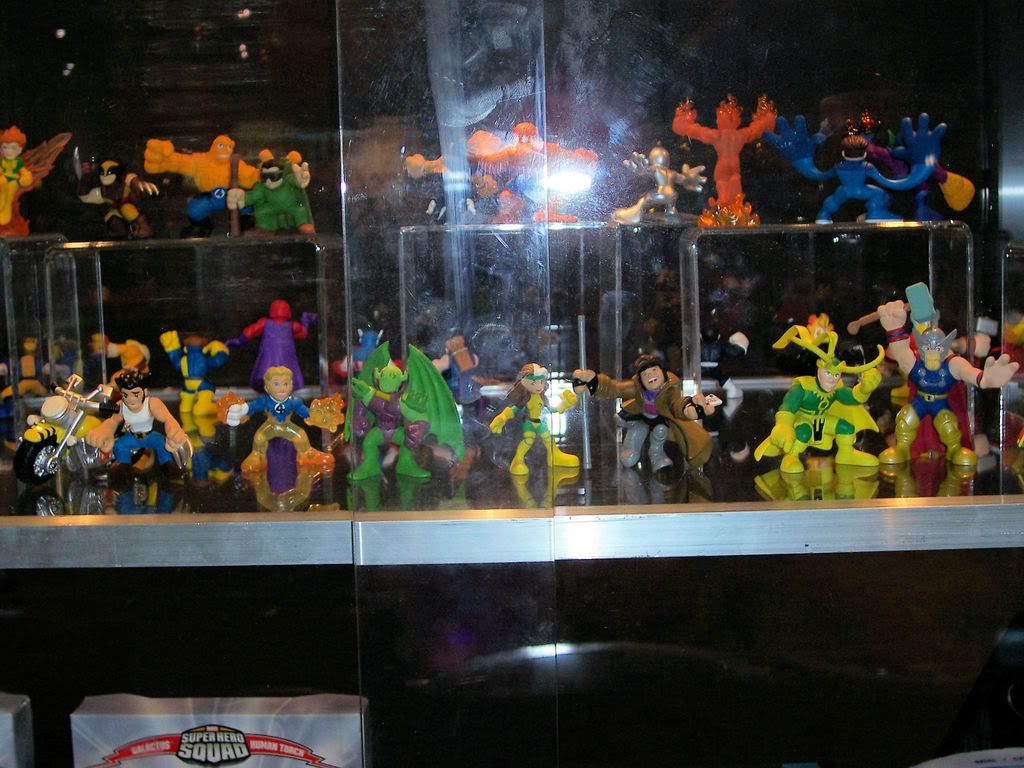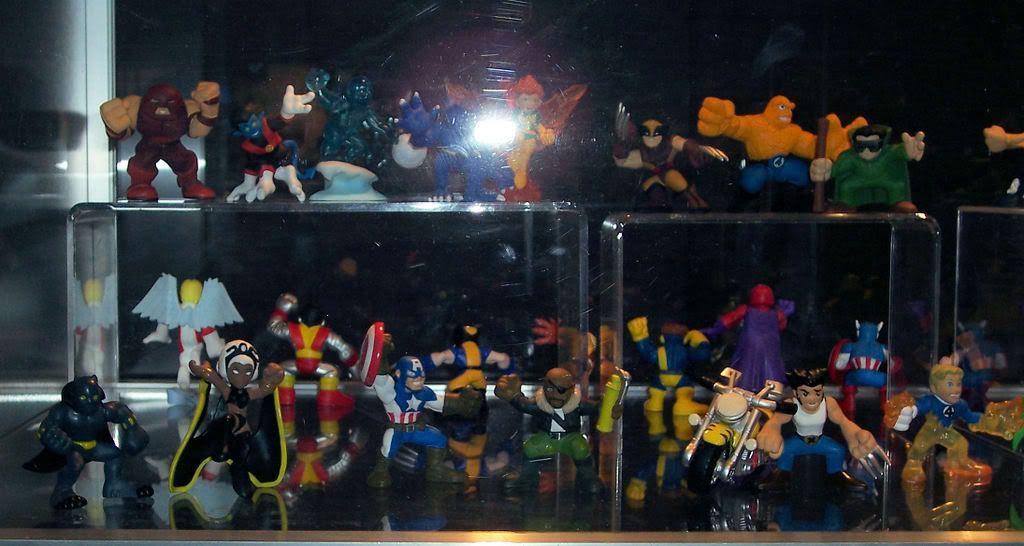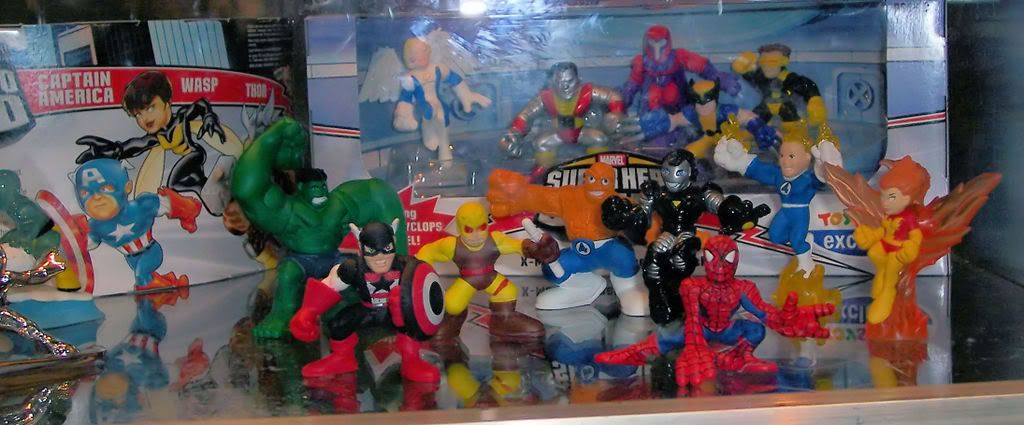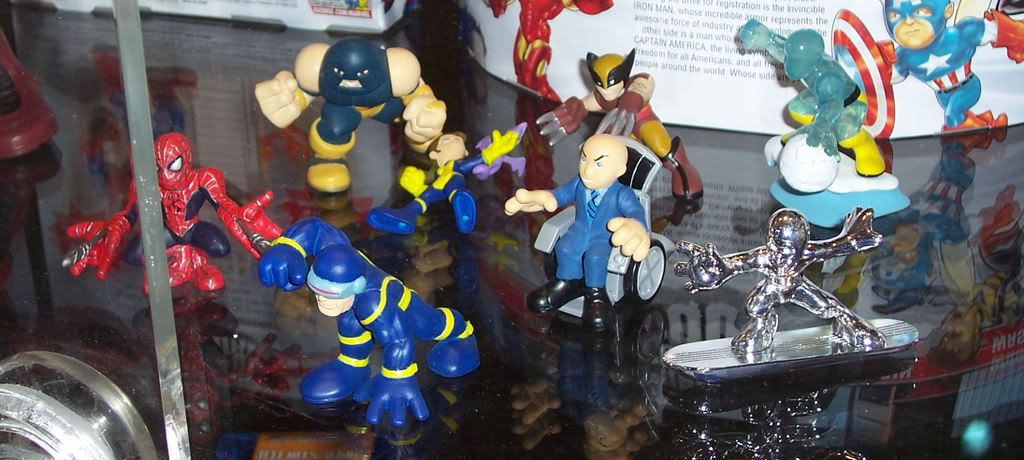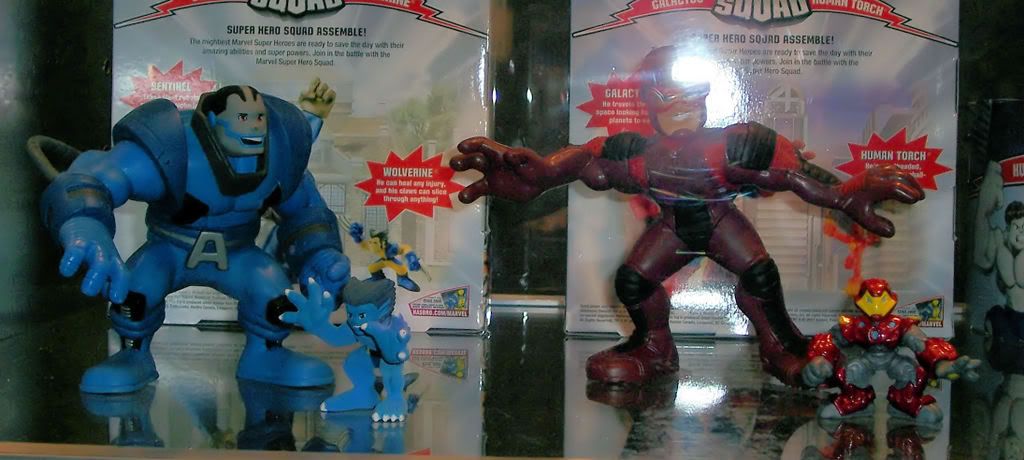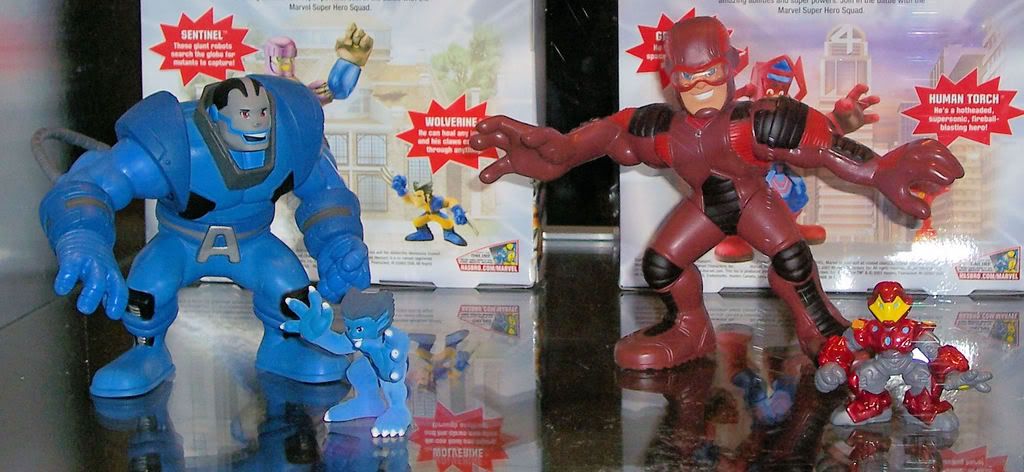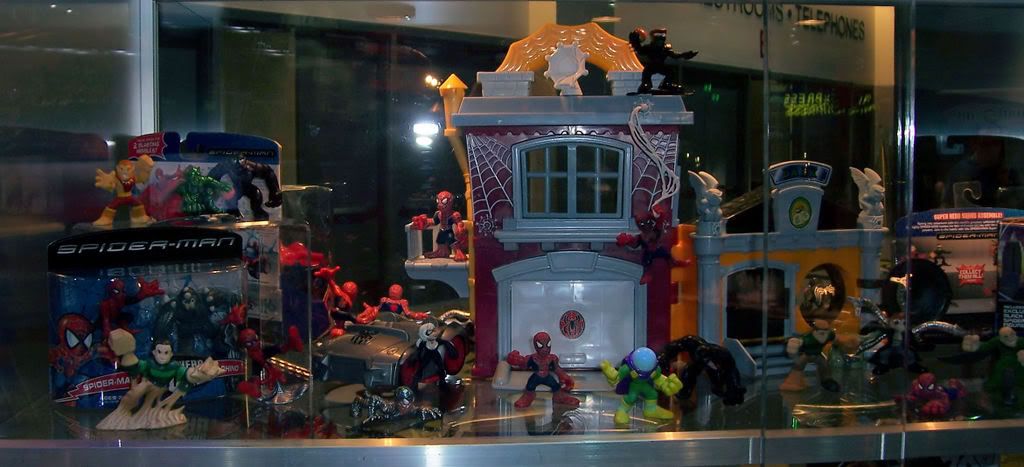 And some new Icons: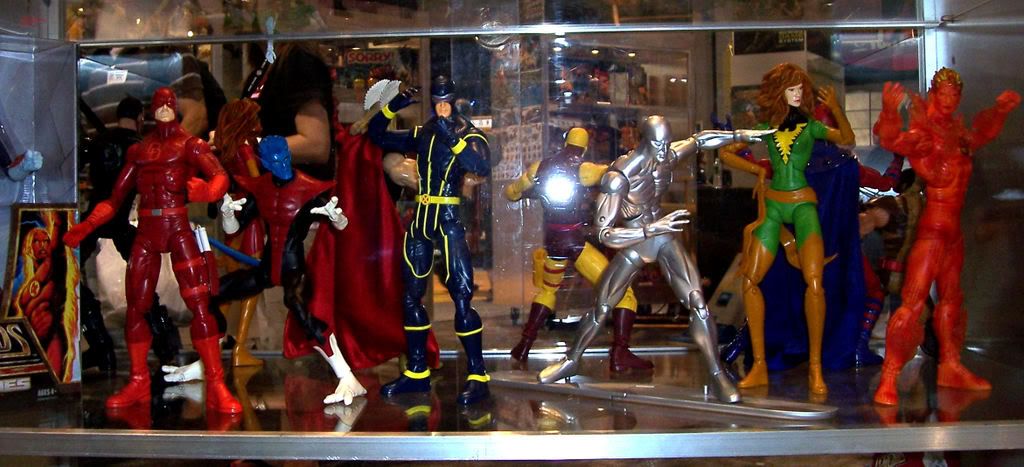 In DC Direct news:
Everything Daniel already told you. Plus, it's doubtful there'll be a second wave of JSA. The first assortment didn't sell that well. Still, DCD loves the JSA and they're trying to come up with ways to make it feasible. They may do an Alex Ross JSA line, for example.
The 13" Green Arrow will be on display Friday (Maybe. They're not sure which day yet). No word yet on whether it's contemporary or classic.
Finally, it appears that four figure waves will be the norm from now on. Retailers seem to prefer it that way.
Here's the poster in the Mattel booth that I was telling you about: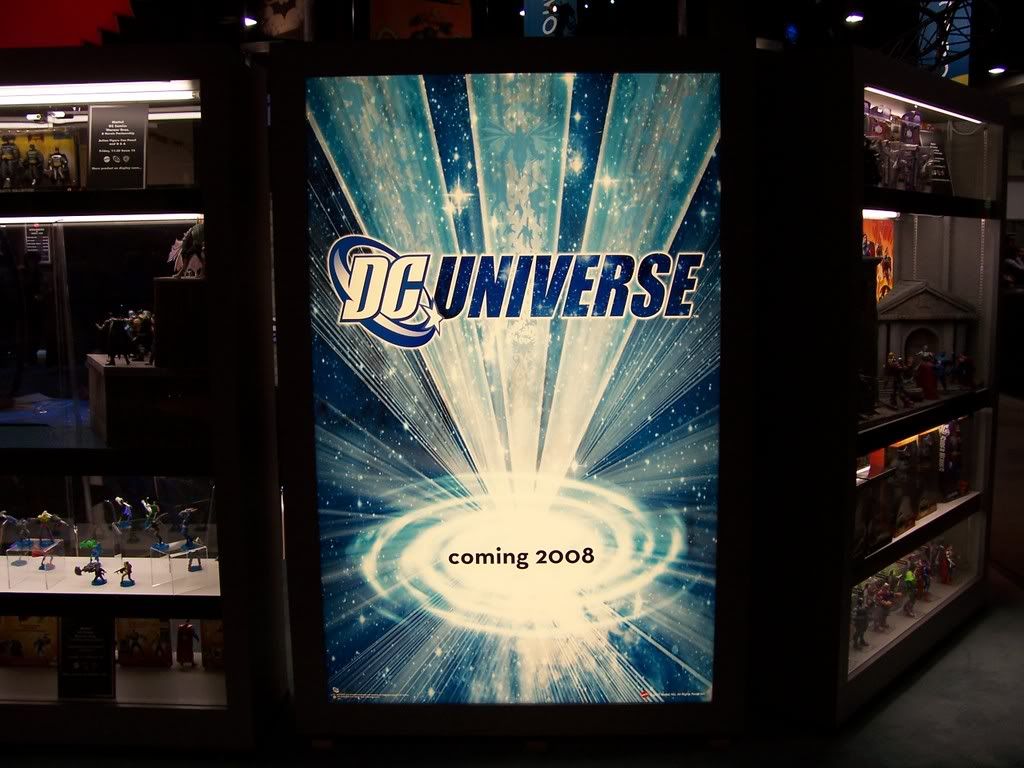 And here's the life-sized "Well of Souls" display in the Hasbro booth: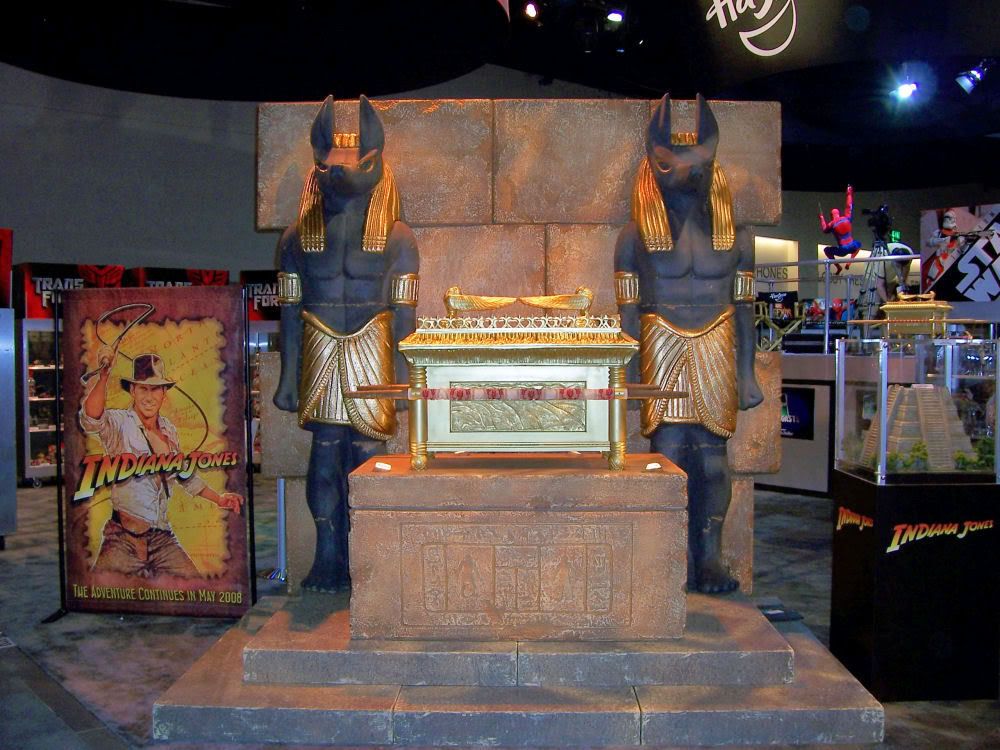 Lots more to come! This is just preview night. The show hasn't even officially started yet. Many more pics, much more news. Stand by.
Mike
(Look at that time! I gotta get up again in four hours! 'night!)