Ok, this is my take on this latest batch from MATTEL.
1st and foremost, THANKS for making this and giving us, collectors, another addition to our JLU roster collection.
Please feel free to have any added comment/photos/observations to this thread.
AGAIN.... THANKS for making this line.
GYPSY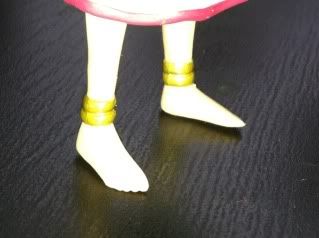 I think that this is a new mold. I don't think or recall any female JLU figure having this done. They were all heeled / painted over heeled female molds.
All I see here is a very oversized Johnny Thunder. He seems like a bit of a giant. He reminds me of a tall athlete amongst average sized men.
SPEEDY and CREEPER
What's up with the head scale issues? CREEPER's head is a few steps away from being a shrunken Beetlejuice head. SPEEDY - he looks like it's from a different toyline... still TIMMVERSE like style but feels off.
SPEEDY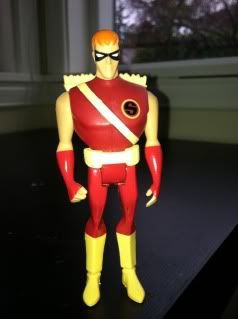 Ok ok... what's with the different color issues. Gloves and thigh have a glossed finish while the torso has a matte finish to it? Consistency....? Negative on that.
FASHION NO NO!
I didn't know that Crimson Avenger borrowed his wife's suit. If you don't this by now, mens suits/jackets are buttoned on the right side. LEFT over RIGHT.
Unless, Crimson Avenger is gay.. not that there's anything wrong with that.
THUNDERBOLT
I like how this figure was made. I like how the hands are translucent and the treatment throughout the figure... frosted to clear areas.
I like that it's not your typical 2 leg figure. Great job MATTEL!!!
Again feel free to post your images of your own JLU 7 pack.