I finally got around to opening my LOSH set from the initial run. This setup isn't exactly how I pictured it -- too much space between them -- but Gim helps to balances it out in the middle.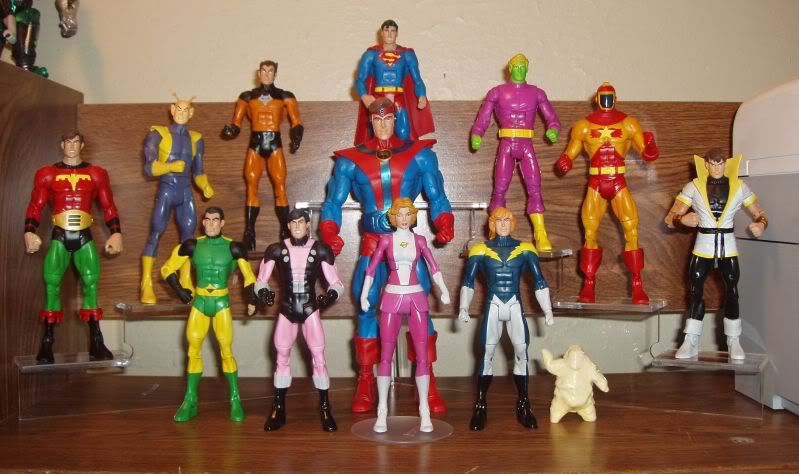 Quality was pretty good for such a large set. No problems with paint apps, but Timber Wolf's hips are gummy and Imra is too tall (hence, she is out front a bit more than the guys). I don't think DC Direct Legion figures will fit in well with these, but DC Direct Silver Age Supergirl might work. If she does, I will probably rearrange things a bit and bring Brainy down with her. I can still add another figure to the top platform with Superboy (the original plan was to get three up there, maybe the founders), but I like the
Superboy and the Legion of Super-Heroes
look.
I think the display would really look nice with additional Legionnaires. At least Starman is coming! I just hope he fits into the display; I think of Matty Starman as an adult (the mask and the bearded look); the box set is not adult Legion.