Here's some pics of the Super Friends Batman variants, Deluxe figure, Batcycle w/figure & Batmobile.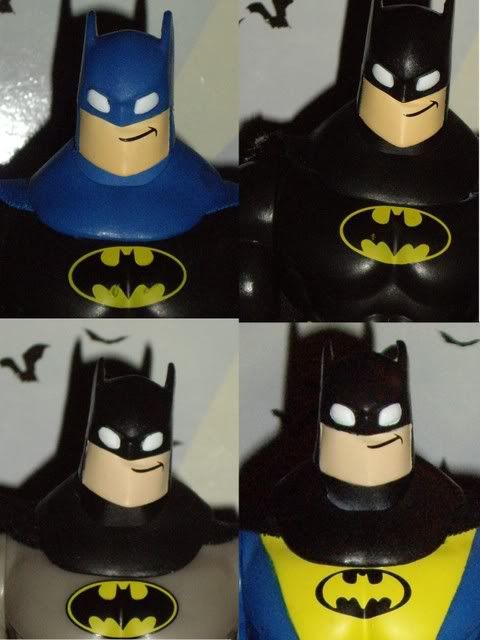 Batman Variants-
All the Batman figures come with an air powered batarang launcher and shapes learning flash card puzzle piece.
Black & gray -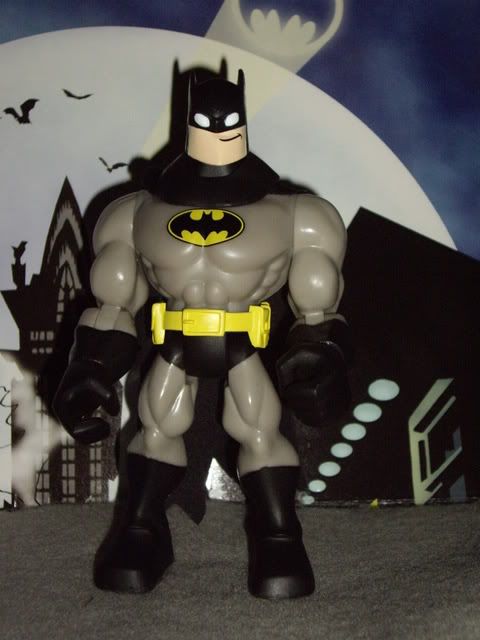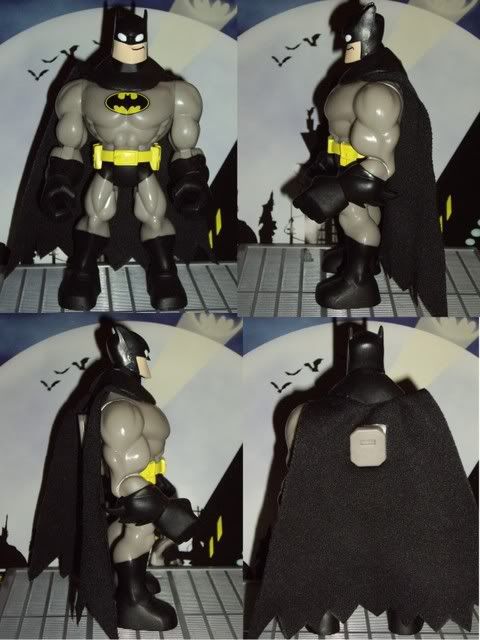 Blue & Black-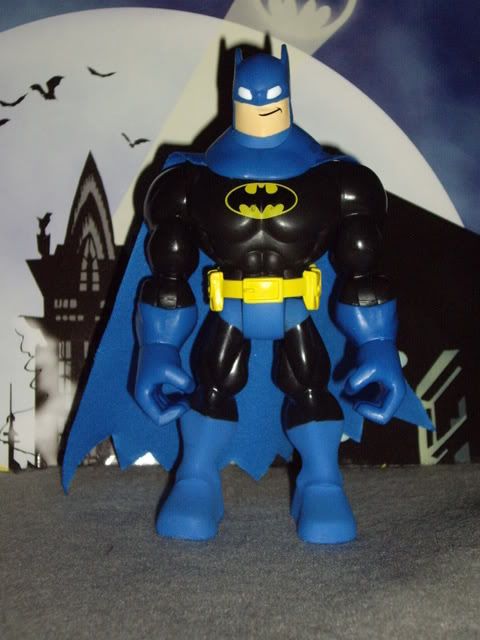 All Black -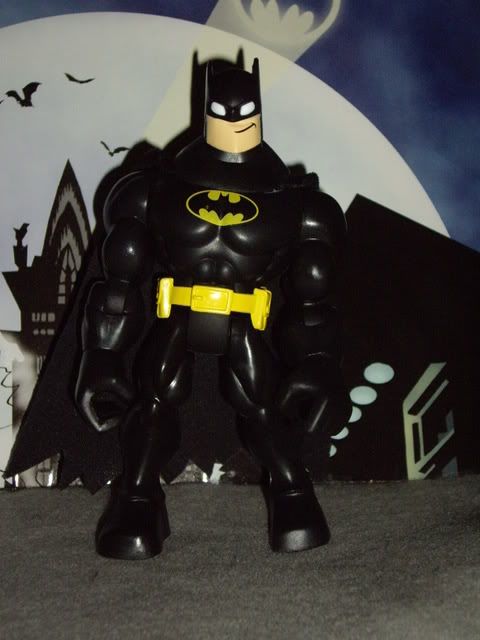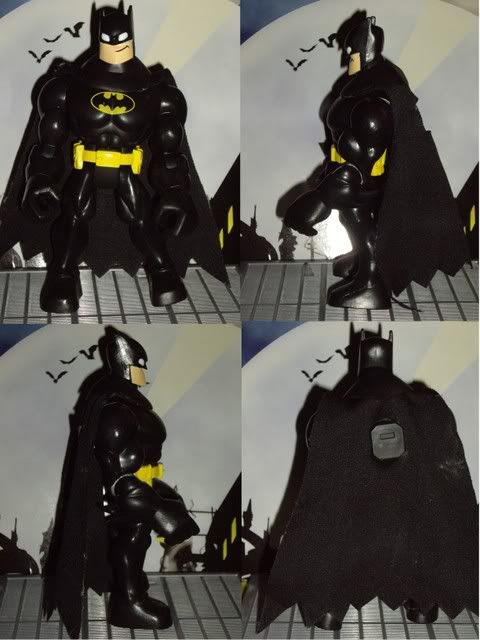 Deluxe Batman - The Deluxe Batman is a little larger and has a molded right arm with a magnet in it's hand to activate the prop on the backpack. He also has batteries in his leg and torso. The prop rotates when activated. Also the wings of the glider pop out and for some reason his chest lights up and turns red. (why?)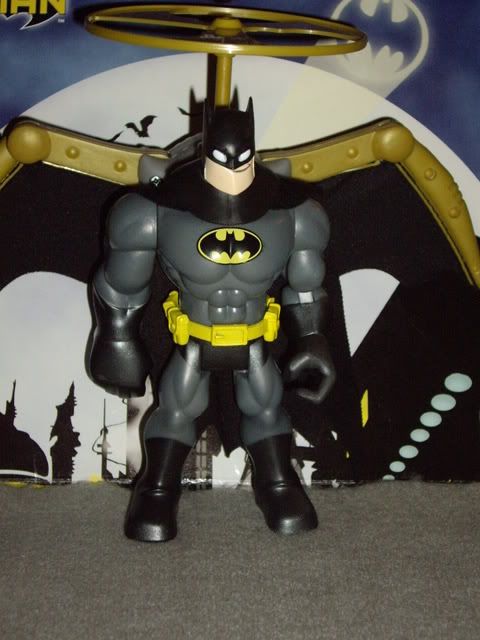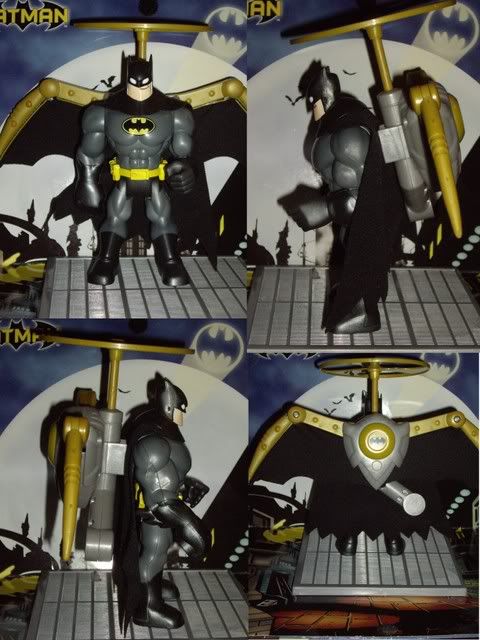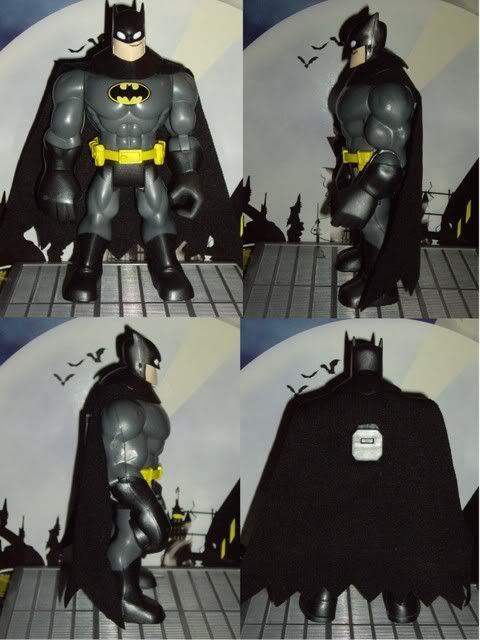 Comparison Pic -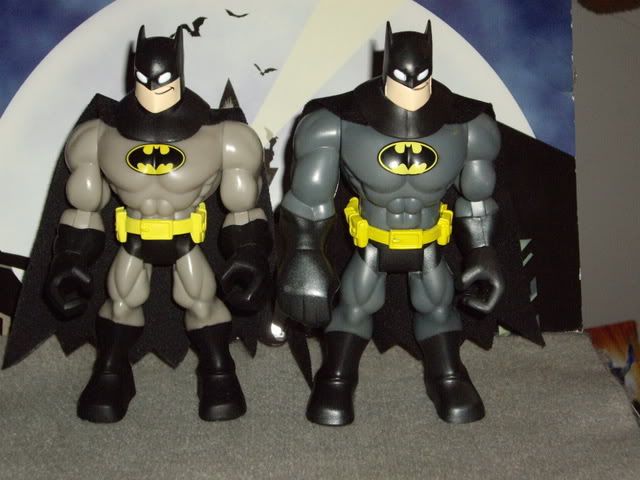 Batman w/ Batcycle -
The Batcycle is pretty much a reissue of the old Rescue Heroes Jake Justice Motorcycle with some minor modifications-
Side of Box -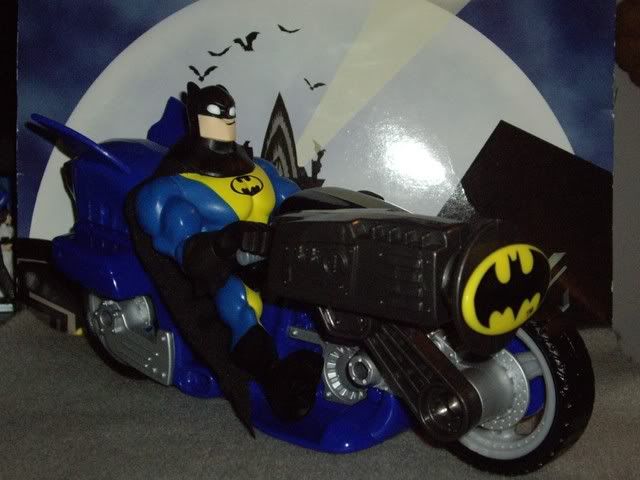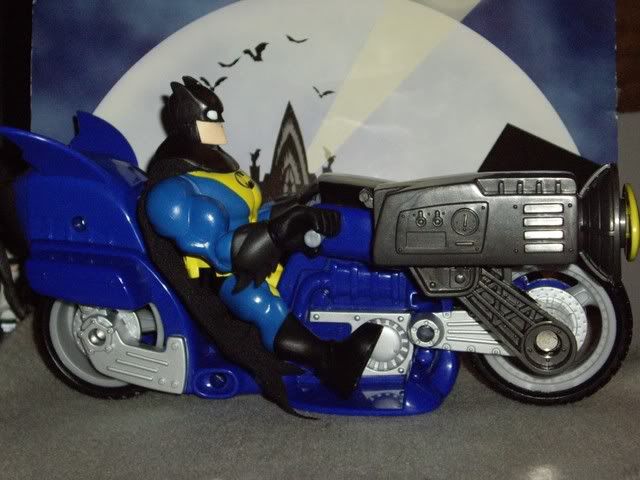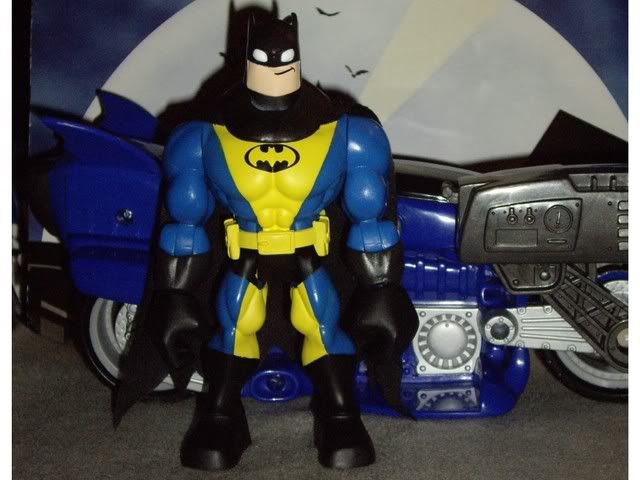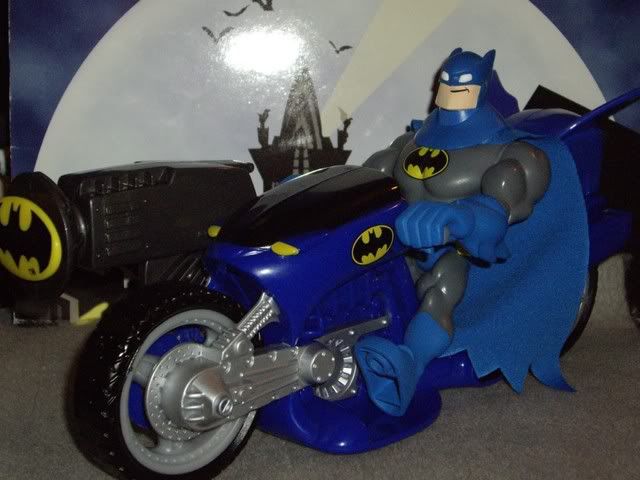 Batmobile -
The Batmobile has various lights & sound actions that can be activated when you put a deluxe figure in either the driver's or passenger seats and place their hands on the magnets.