(didn't mean to derail the old thread so I split this off... sorry guys...)
bnjmnrlyr wrote:
Jim, hanging it shouldn't be an issue.
I know it shouldn't be an issue but my house is over 100 years old sometimes I wonder if shutting door too hard will bring it down.
Wildcard wrote:
I've seen someone do the shadowbox display and used white 2x2 flat studs glued to the back to attach the figures. No need for shelves and it looked clean. Maybe you can use the L-shaped pieces for figures like the genie, mermaid or skirted ones. That's how I would do my display when I get the chance
That was one thing I was looking at. I also considered building out platforms for them to stand on with a name plate under. I just don't like the way they look like that (like they're floating in a way).
This is the case I ended up with...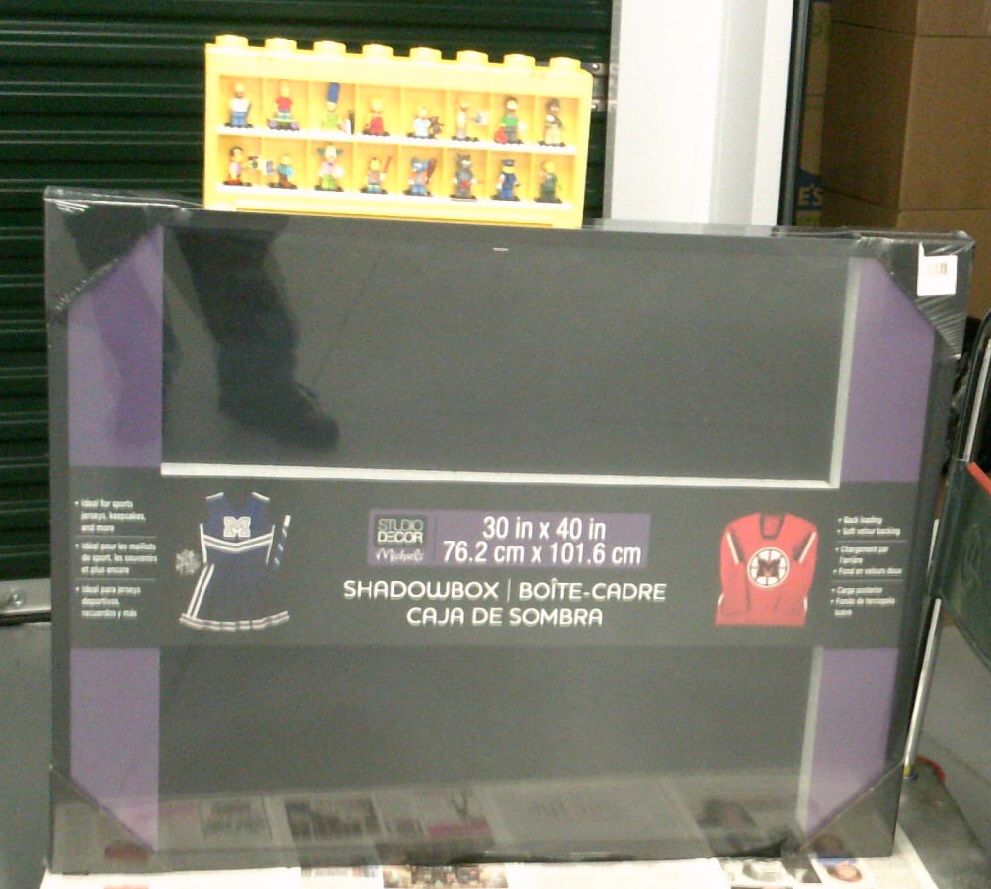 The barcode for the case is 4-00100-84254-6 if anyone wants to go get one (just make sure you get a 40%-50% off coupon from Michael's website or the Sunday paper to take a bit of sting out of the price). Put the big Lego display case on top to give an sense of scale. Yeah, that thing is expensive but it's cheaper than buying 20 of the Lego cases and will take up a lot less space plus Marge's hair won't be a problem.
I did a really rough photomanip to kind of show how they'd look in the case. I came close to getting the up and down spacing right (in reality it would be 3" between each row) but I didn't even try getting the second set on each row but there's enough room to put 32 of those minifig bases side by side across the thing.