From
ComicBookMovie
:
GAMBIT, DOCTOR DOOM And The Rest Of Fox's Planned Marvel Projects Have Reportedly Been Scrapped
It looks like The New Mutants will indeed be the final 20th Century Fox movie based on a Marvel Comics property, as the likes of Gambit, Doctor Doom and Silver Surfer have reportedly been scrapped...
Mark Cassidy | 1/12/2019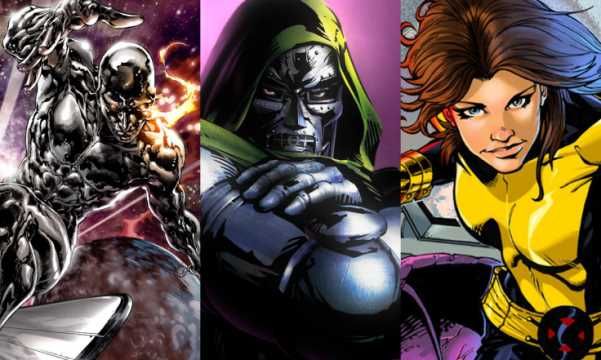 This shouldn't come as much of a surprise to anyone after the news of Disney's successful acquisition of Fox's assets, but it looks like the majority of the studio's upcoming
X-Men
and
Fantastic Four
spin-offs are officially dead as a dodo's uncle.
There were rumors that Fox may still have been hoping to get
Gambit
into production early this year, but according to
Daniel Richtman
, it has now been scrapped. Obviously this means that all of the planned post-Gambit projects we'd heard about, such as
Silver Surfer
,
Kitty Pryde
and
Multiple Man
, have also been shelved.
Apparently, there is still some life in
X-Force
, but the studio would have to get that up-and-running within the next two months so... yeah, probably not gonna happen.
If this is on the level - and it probably is -
X-Men: Dark Phoenix
and
The New Mutants
will be the last "FoxMen" movies before the characters return home to Marvel Studios.