Thanks, guys, for the compliments on Kalibak. I love him! How muchya wanna bet Mattel will make it to go with the upcoming DCUC SUPER-POWERS-THEMED Mantis and STeppenwolf?
Ok, here are some new customs:
BATTLE ARMOR HORDAK
Body is a vintage 1980s Battle Armor Skeletor repainted. Repainted Hordak head was placed on body...and it retains its damaged-chest feature.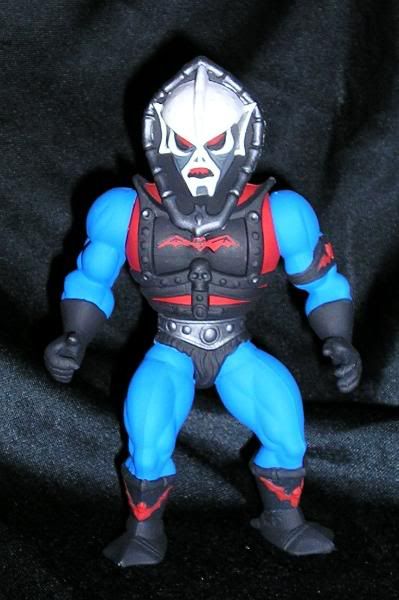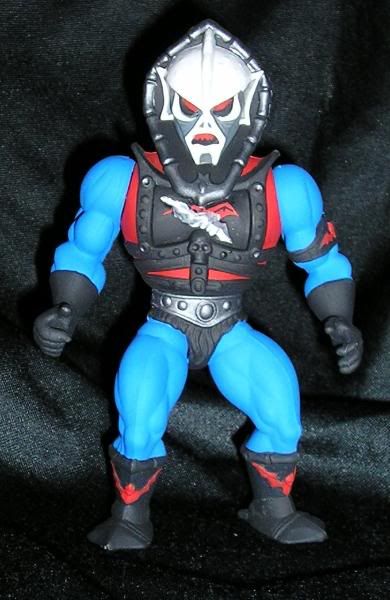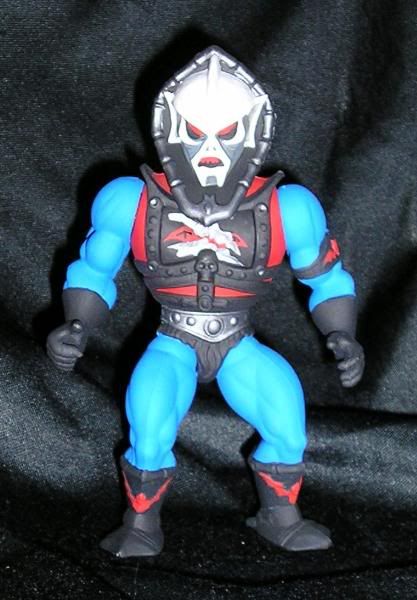 STRONG ARM
Multi-Bot head (green face head) was base for what I sculpted over. Right fist is Fistos with extended arm. Body is Fistos (repainted with sculpted boot-tops) and still retains the spring-loaded punch feature. Left hand is from Snout Spout.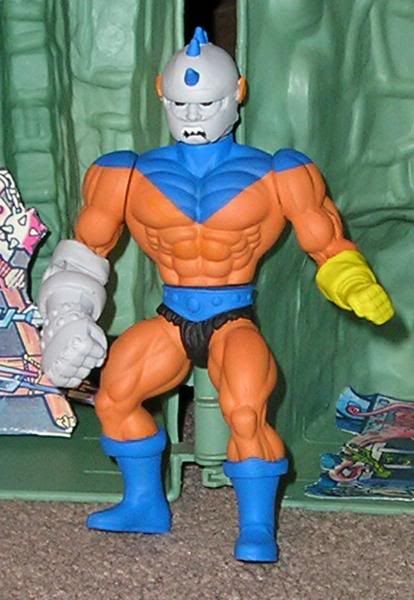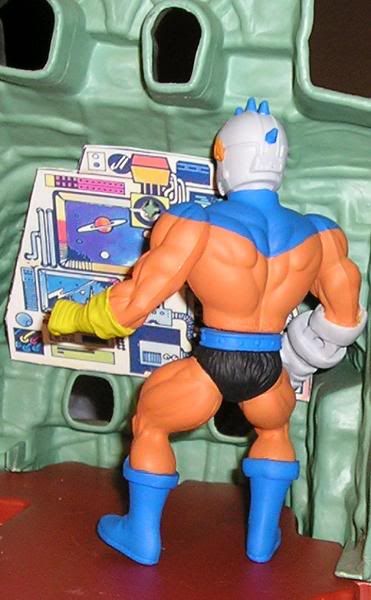 "SLIME SKELETOR NOW!"