I picked up the Batman and Green Arrow figures this morning.
Batman has 19 POA consisting of...A ball jointed neck, DCD ball-jointed shoulders, upper arm cut, elbows, forearm cuts, wrist cuts, mid-torso hinge, waist cut, T-crotch hips, knees and lower leg cuts. Of course the shoulders and mid-torso have very limited range of motions. And because of the limited lower body articulation they are pretty much statues from the waist down. The lower leg cuts seem useless without ankle joints. I'm surprised they didn't give them ankle articulation as I think that would have helped out greatly in their poses. Especially with Batman who's top heavy because of his cape. (He can't stand even with the base they gave him) the sidewalk base or Hush bases work much better for him. Speaking of the cape I think it would have looked much better if it draped over the shoulders. While the Batman has his flaws I do think this is the best Batman DCD has released.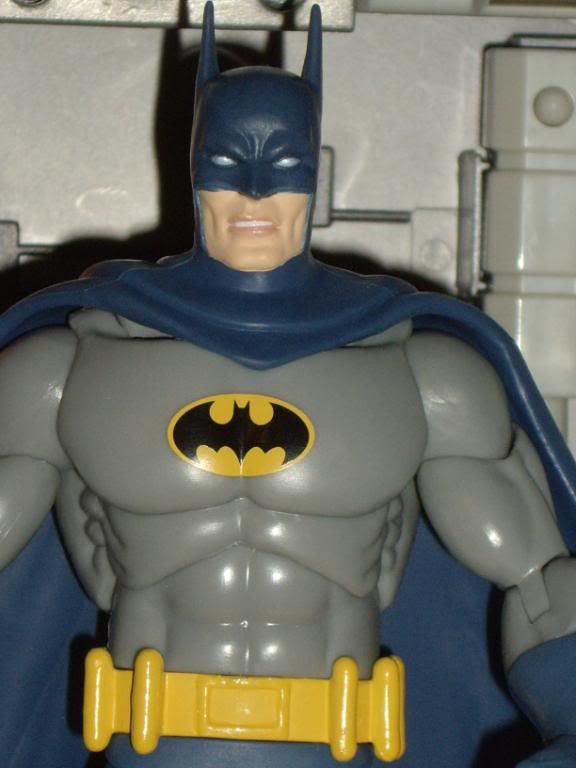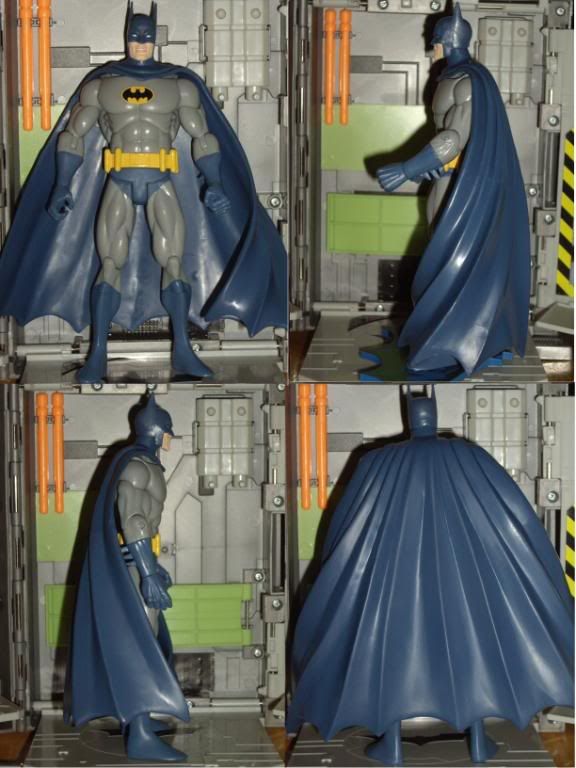 This is pretty much all Batman's shoulders can raise outwards -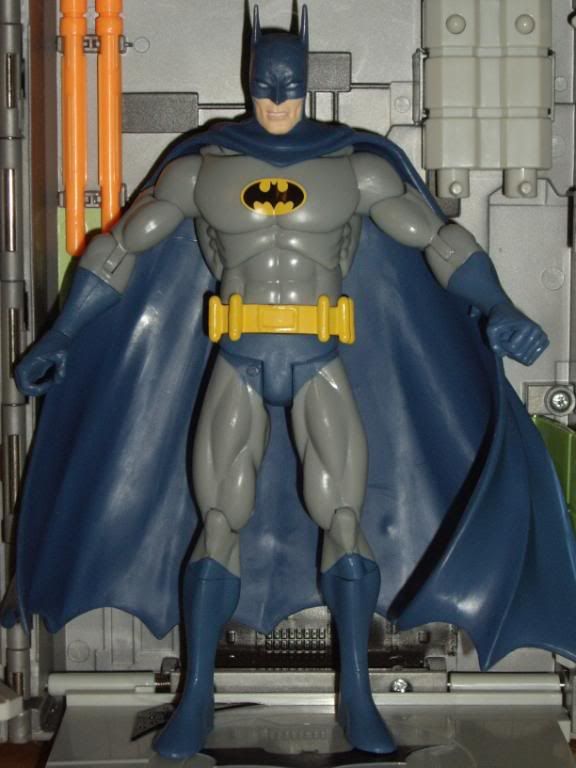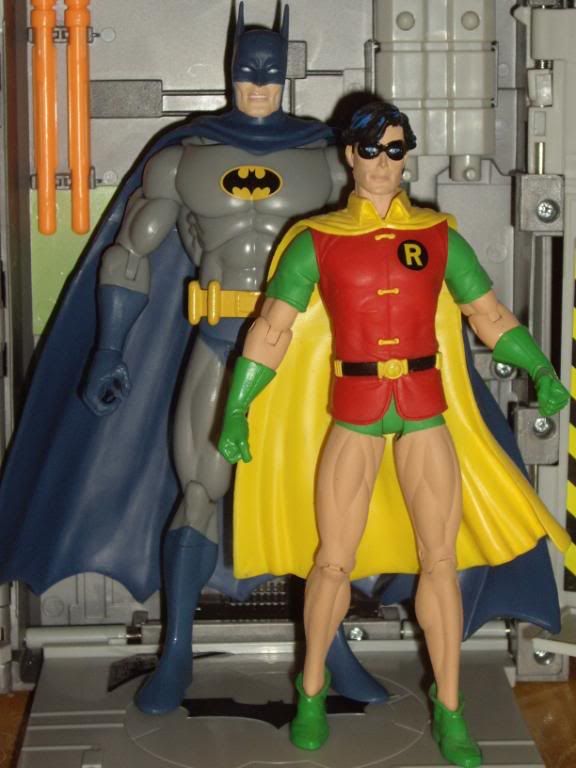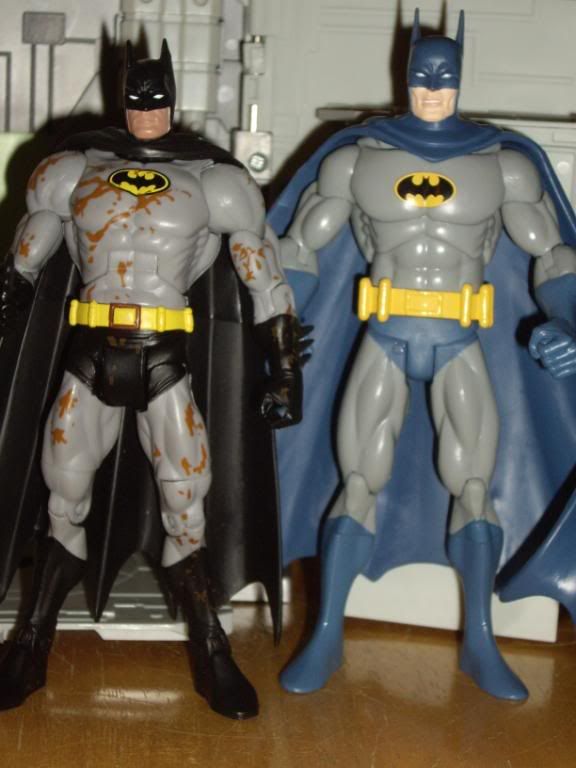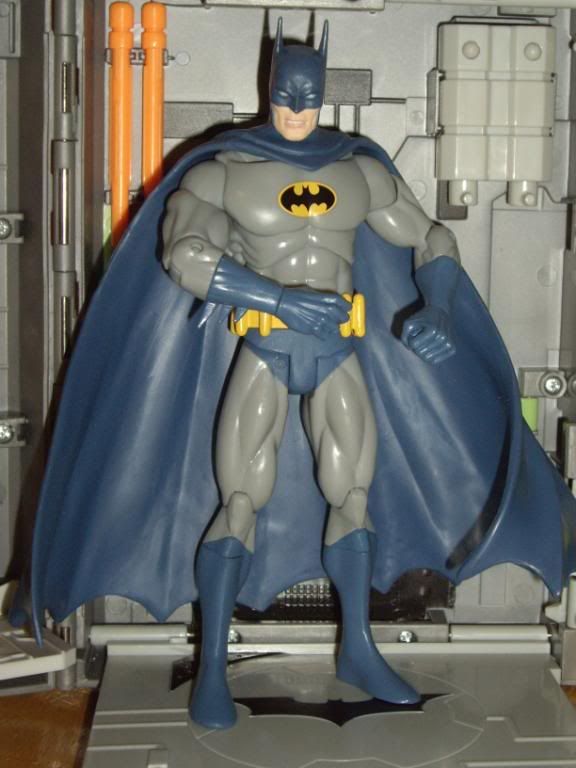 Green Arrow has the same POA as Batman. My only real complaint with GA is I wish he had a better range of motion in his shoulders and came with some trick arrows.