Okay, even since I was a kid I have been bothered by scale...
I have been searching for a Cap figure (custom or otherwise) that will suit my needs for my 90s/ToyBiz/Animated Avengers collection. The X-Men toys had a few scale problems, but not like this...
I currently have the Electrospark Captain America figure, from the latter part of the Spider-Man animated line, heading up my Avengers.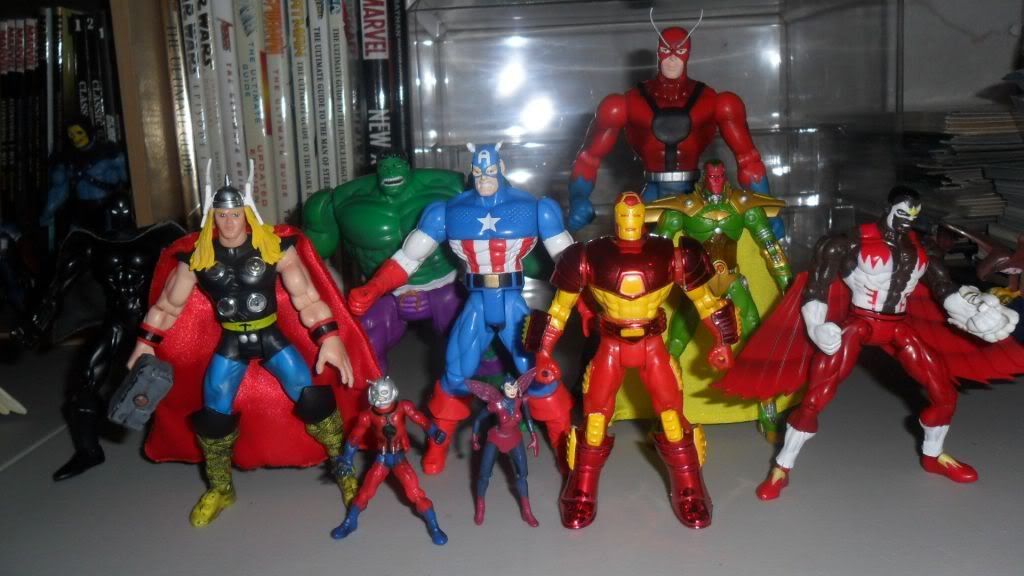 As it stands (Ha! No pun intended!), Cap towers over Thor, Iron Man, and Hulk. (Well, the animated Iron Man always was a little too small, in my opinion). Most of the Caps, save the 1990 MCSH version, is nearly tall enough to work with ML 6" scale.
From what I know I have these to choose from:
1) Spider-Man Electrospark Captain America (too tall)
2) Avengers Animated Captain America (looks to be similar mold as the Spider-Man version)
3) Marvel vs Capcom Captain America (too tall)
4) American Heroes Box Set Captain America (looks to be similar mold as Marvel vs Capcom)
5) Marvel Comics Super Heroes Captain America (obviously different style, and a little small)
Or, should I just be of the mindset (as with Transformers), scale isn't all that important, and I should just appreciate the toys, scale flaws and all.
What do you guys think? Any pictures of size comparisons would be awesome!!
-J