some of you may have been aware of the various devastating fires across Colorado over the past couple of weeks...tonight, the "Waldo Canyon" wildfire down near Colorado Springs absolutely blew up and entered the populated NW area of Colorado Springs, near the Air Force Academy. The firestorm came charging down the mountain at reports of
60 miles an hour
and burned many structures, including the Flying W Ranch and lots of homes. There was nothing that authorities could do but watch entire neighborhoods become engulfed by fire.
Current 9:00pm Status:
32,000 people have been evacuated
6,200 acres with 5% contained
20,085 residences/160 commercial structures threatened
764 personnel fighting the fire
Check the pics below, and the twitter feed. Sad, sad day for many. Extra prayers if you can spare them.
https://twitter.com/#!/search/realtime/ ... canyonfire
Live feed:
http://www.krdo.com/news/WATCH-LIVE-KRD ... index.html
http://photos.denverpost.com/mediacente ... ame%20here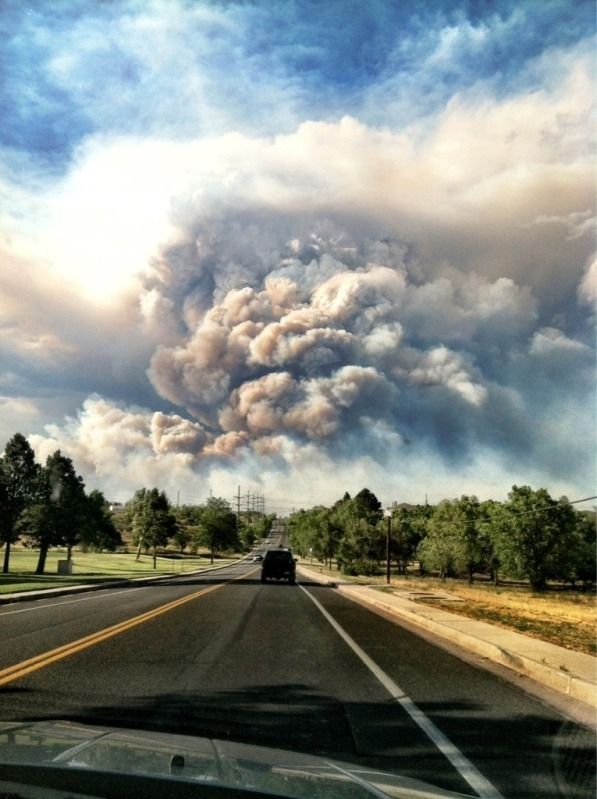 View from Pikes Peak: