This CAN be good. If they do it right. Think back to 2007 when Marvel Studios first started. Did you think that great Iron Man, Hulk, Thor, Captain America and Avengers movies were even possible? You have to give Kevin Feige all the credit in the world. He came up with a plan and he stuck with it. He also created a winning formula that should be adopted and utilized by every studio that wants to make a super-hero movie: Keep the characters and the core concepts true to their comic book roots. Don't deviate or stray away from what the creators intended. Make the stories compelling and exciting, but keep the emphasis on what makes these characters icons in the first place.
Can Warner Brothers do this? Yes, they can. They've been around since 1905. They're the studio that made The Matrix, The Maltese Falcon, A Clockwork Orange, Casablanca, Enter the Dragon, Goodfellas, Unforgiven, L.A. Confidential, The Goonies, A Streetcar Named Desire and The Shining, to name just a few. And yes, they're also the same studio that gave us Richard Donner's Superman and Christopher Nolan's The Dark Knight.
They CAN make a great Justice League movie, and if they do, they can use that as a tentpole to spin off each character into their own franchise.
This CAN potentially be so cool, but they're only going to get one shot. They have to get it right the first time.
With that in mind ...
What I wanna see in a potential Justice League movie.
By Mikey.
1) Denny O'Neil and Neal Adams Give Good Bat
I love Christopher Nolan's take on Batman. I think most of us do. If it's possible to wear out blu-ray's, I probably will when this trilogy gets released.
But I think most of us would agree that Nolan's Batman was so grounded in realism that the character wouldn't work in the context of a Justice League movie. A new take on the Caped Crusader will be needed, and I think Warners should look at the Bronze Age.
In my opinion, the early to mid 1970's version of Batman is still the best. There probably isn't a definitive version of a character that's been around for seventy years, but the Denny O'Neil/Neal Adams run on Detective Comics and Batman is pretty damn close. O'Neil and Adams rescued Batman from the camp humor of the 60's TV show and returned him to his gothic roots. He went back to being The World's Greatest Detective, a skilled and cunning fighter that also had a stunning array of hi-tech weapons in his arsenal. Steve Englehart and Marshall Rogers picked up that baton and ran with it. This is the version of Batman that Bruce Timm used in Batman: The Animated Series. And, most importantly, this is a Batman that's right at home in World's Finest, The Brave and the Bold and Justice League.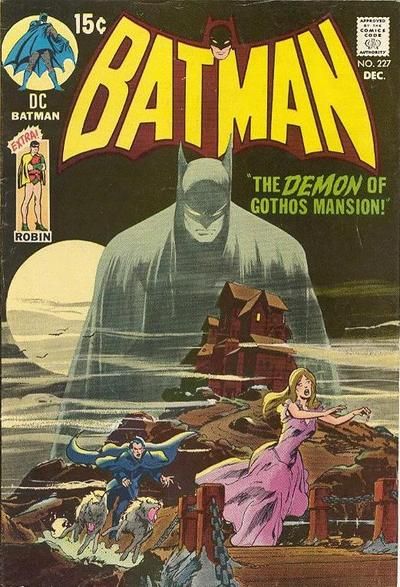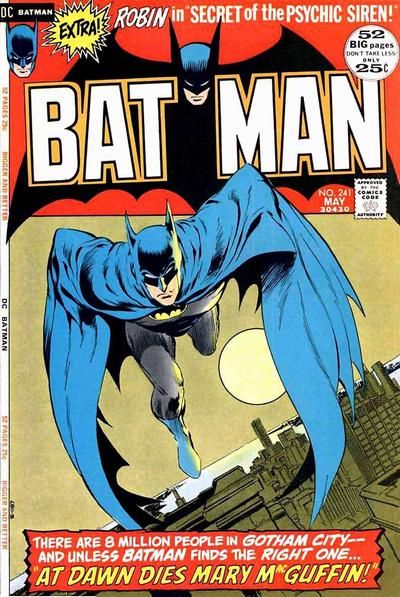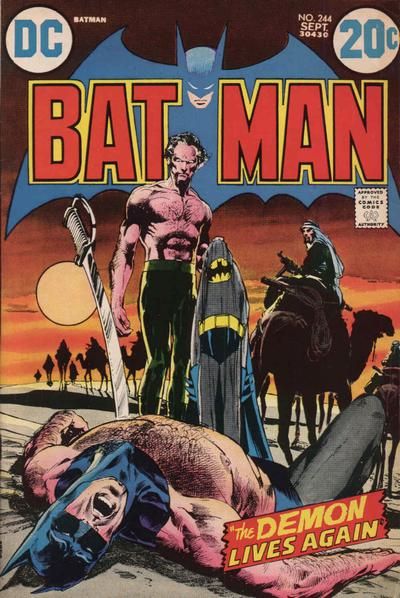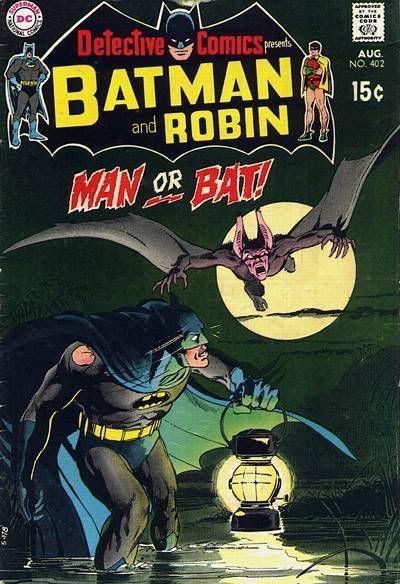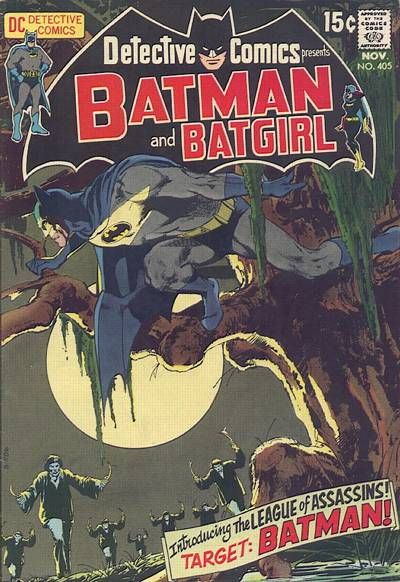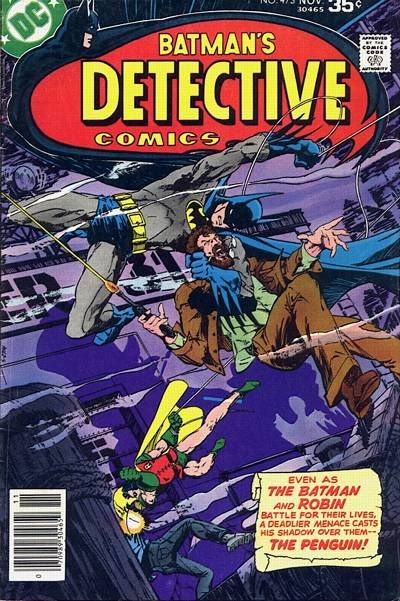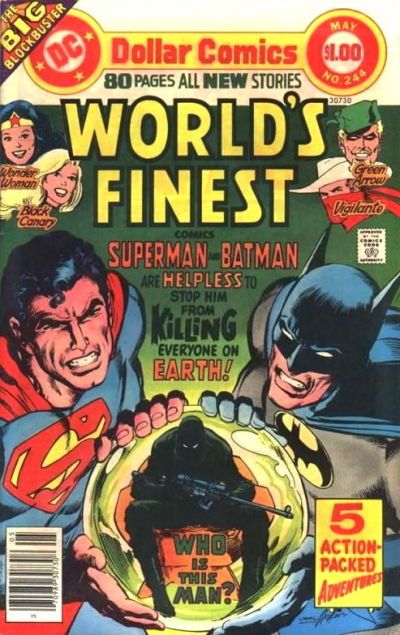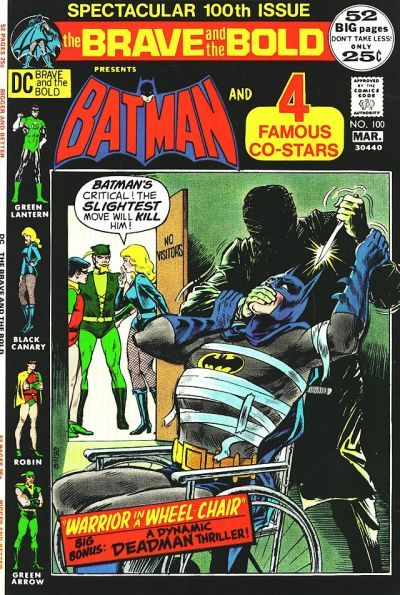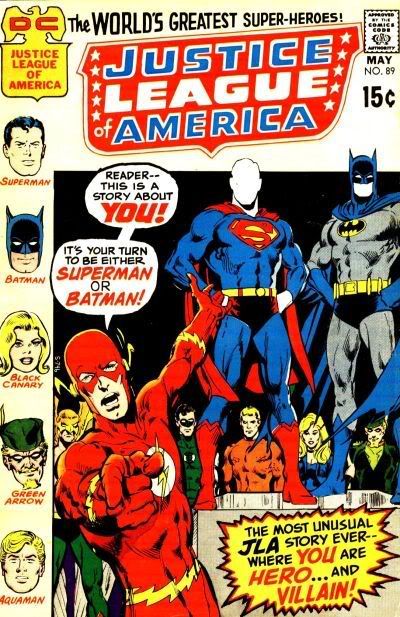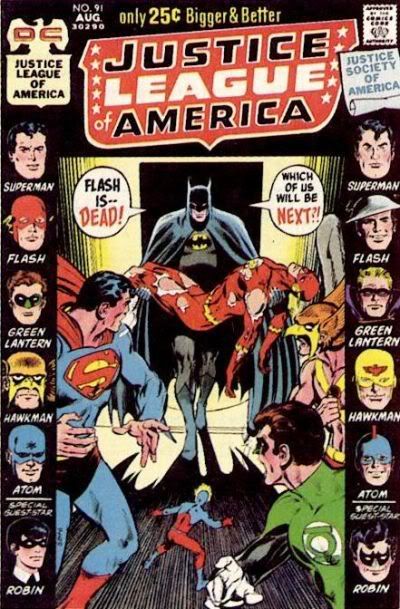 2) Keep Geoff Johns far, far away
This
.... needs to go.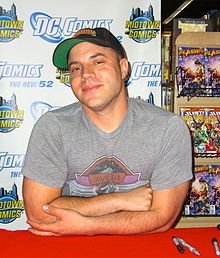 Dude wears a ballcap and thinks he's "kewl".
Here's a big, key difference between Marvel Studios and Warner Brothers. Kevin Feige is a Movie Producer who happens to be a comic book fan. Geoff Johns is a fanboy who thinks he's a movie producer.
Warners, do yourselves a big favor: Keep this fing idiot away from the movie studios. Let him go back to fing up our comics and toylines that we used to love. Thank you.
3) Embrace Your Long and Storied History
These characters have been around for 70 years. There's a reason for that.
Marvel did not shy away from their history during Phase One. They kept Captain America true to his World War II roots and that was a smart move. There was even a nod to the Original Human Torch (A possible precursor to an Invaders movie?). Warners should do the same thing. Even if it's just a photgraph on the wall in JLA headquarters or an old newspaper clipping, there should be a mention made of the first and greatest super-hero team of all. The Justice Society of America.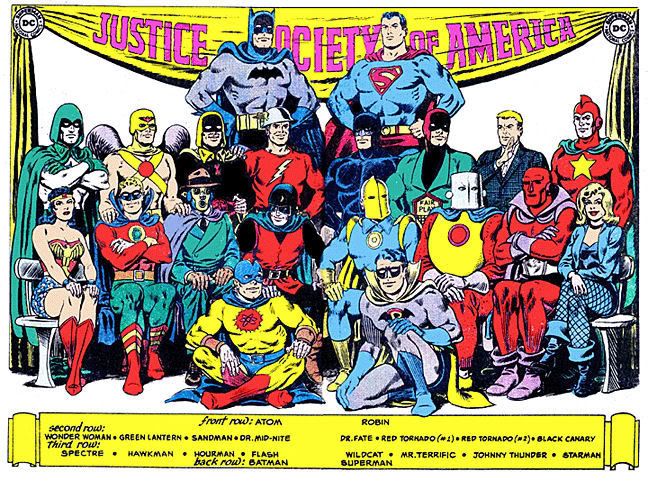 4) Steal from the Marvel Studios playbook
Yes. I said it. DC and Warner Brothers should steal the formula that Marvel Studios had so much success with. And the formula is so simple and yet so ingenious. Take your inspiration directly from the comic books. Get back to the basics with each character. Find the character beats and story elements that have made each one an icon. Do NOT stray too far from the source material. That was the mistake Warner made with Green Lantern. They created a Green Lantern that fans didn't recognize and the general public couldn't relate to. Again, I'll say if it was Kevin Feige at the helm instead of Geoff Johns, Green Lantern would have been a hit. Feige would have adapted the works of Broome, Kane, O'Neil, Adams, Englehart and Gibbons. There would have been no Parallax.
I'm sure people will say "Hey, Marvel did it first!" Yeah, they did. The point is, they did it
right
. And that's what WB has to do.
5) Let Fox and Morrison show the way
Look, if you're going to make a Justice League movie, adapt it directly from the works of the two guys that did it best. Oreos, BWHA-HAs and stupid blue Yazz things aside, the two greatest periods in Justice League history were when Gardner Fox and Grant Morrison wrote the book.
It's so simple and yet so elegant. You take the World's Greatest Super-Heroes. Each one an invincible champion of justice. Each one with their own fan following. You treat each one like the legendary icons that they are. You make the stories epic and the menaces they go up against earth shattering.
Mix well.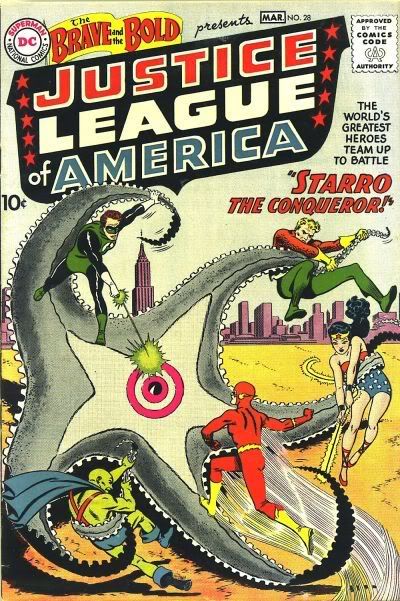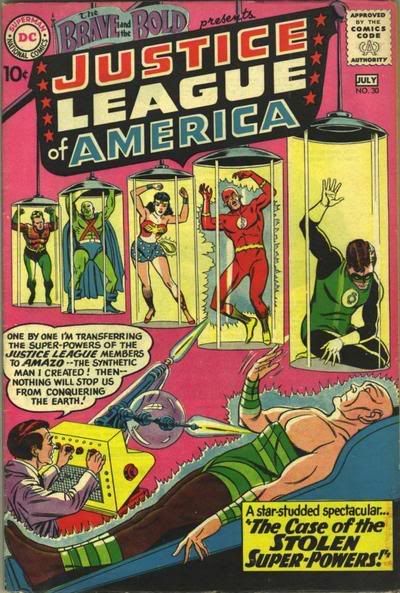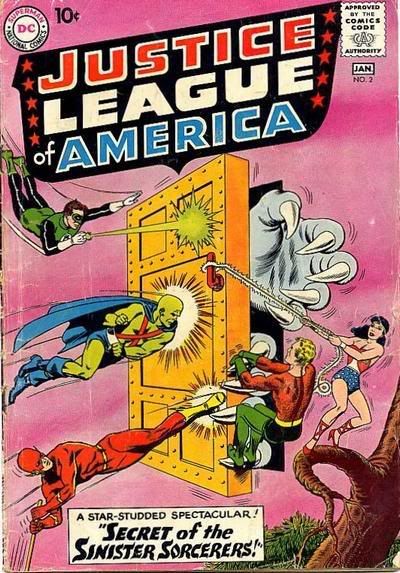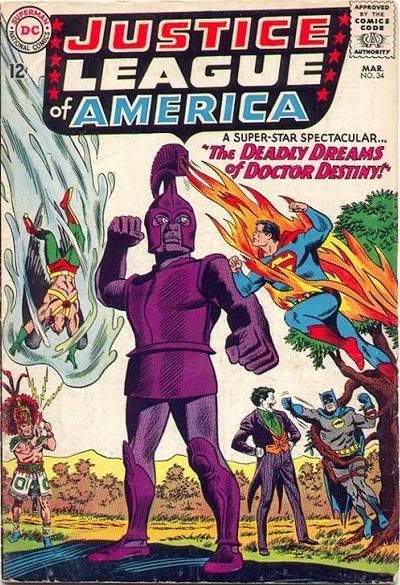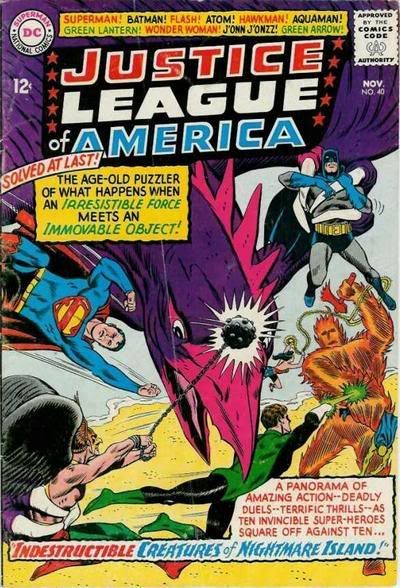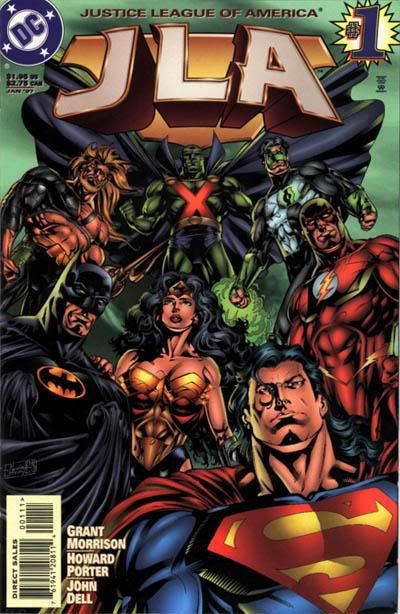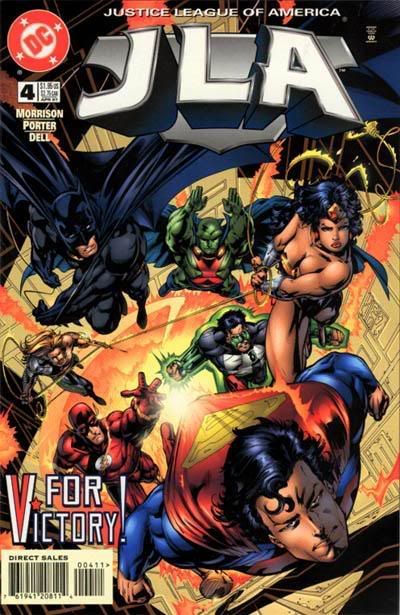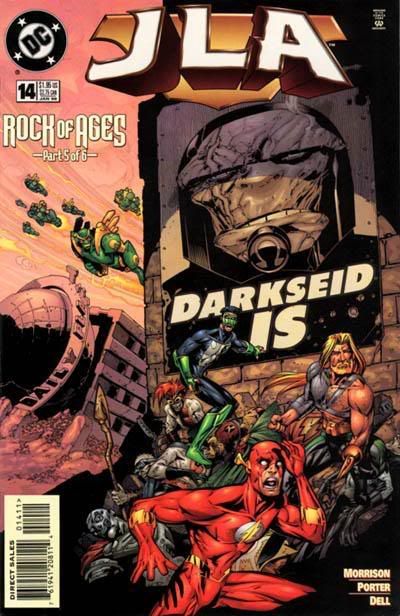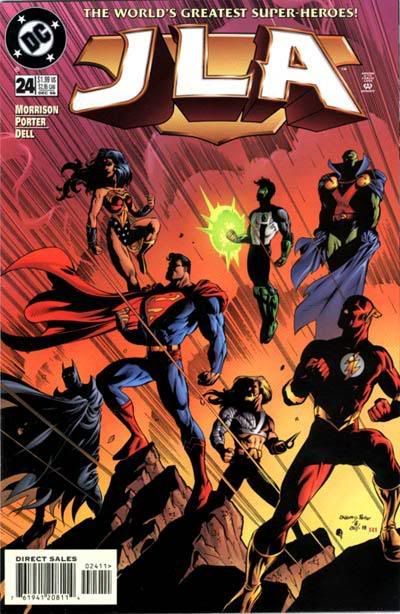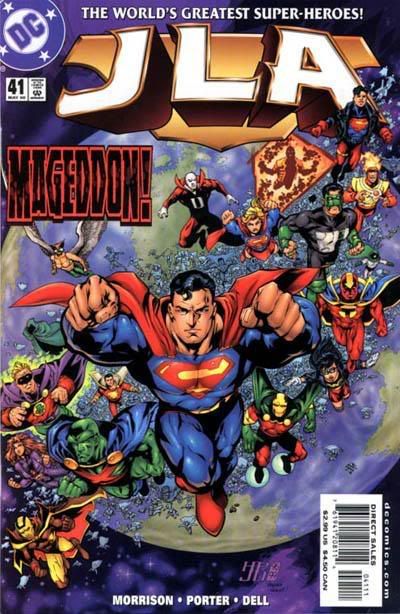 And if that right there ain't the makings of a kick-ass, billion dollar JLA movie, then nothing is.
6) Hit The Ground Running
No need for origins. I think they should just start the movie with the team already in place with a headquarters, be it a cave or a satellite. A brief flashback to the origin of the team is okay, but less exposition means more time for action, plot and character moments.
7) The Trinity Should Be Front and Center
Obviously, each character should get their key moments to shine, but the focus of the movie should be on the Trinity. Superman, Batman and Wonder Woman are DC's most famous and popular characters. They should be the stars of the film, much like Cap, Iron Man, Thor and Hulk were in Avengers.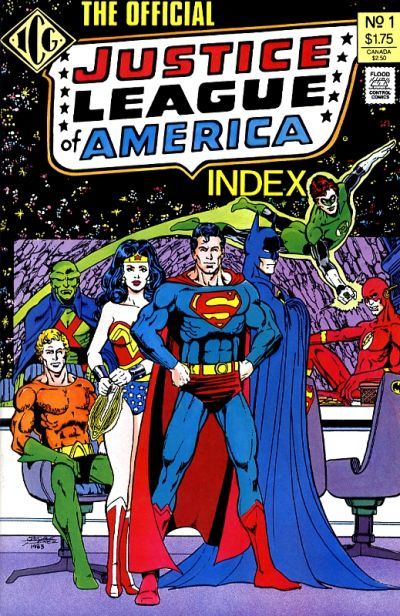 8) The Villain Everyone Loves To Hate
Darkseid is.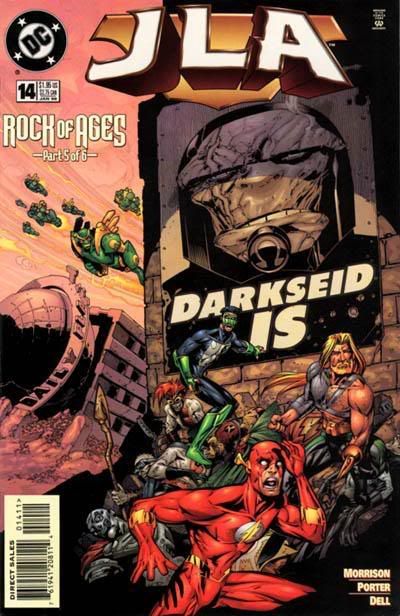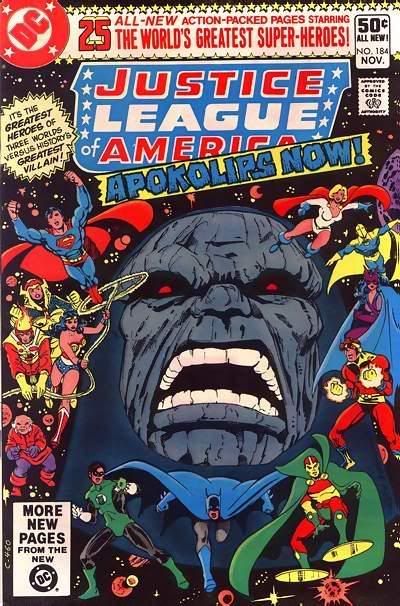 Imagine. Darkseid and Thanos both being in movies coming out the same summer.
Who'd a thunk it?
9) Aquaman Is NOT a Joke
Forget Super Friends. Well, I think EVERYONE should forget Super Friends, but that's me. The King of Atlantis should be a bad ass. No talking to fish, unless it's a 20 foot great white that takes a chunk out of Darkseid's ass.
10) Don't Hold Back On The Locations
Give the green screen a workout. The Fortress of Solitude, the Batcave, Atlantis, Themyscira, Mars, Apokolips, the Planet Oa ... hire some great designers and let'em go nuts.
Just ... please don't let it be the guy that worked on Green Lantern.
11) Think of the Toys!
Well, I guess it doesn't matter. Mattel will find a way to f it up.
Mike
(Anyway, that's what I think Warner Brothers needs to do to make this thing work. And if I think of anything else, I'll add it.)