SDCC 2008 Preliminary Report
So today I went down to the San Diego Convention Center to pick up my exhibitors badge for this year's show. Now, regular readers of AFI and the Fwoosh know what a nosey boogledong I am. I can't help it. It's just the way I'm programmed. I can't wait for preview night. I've got to stick my nose in that exhibit hall to see what's going on right now as the companies are setting up.
And guess what, kids? This year I brought my camera.
Who Watches The Watchmen? The Warner Brothers Booth
Well, we've all heard the rumors about Nite Owl's ship from the Watchmen movie possibly being at SDCC this year. I made a bee line for the Warner Brother's booth, and lo and behold. The rumors are true.
Click on the thumbnails for bigger pics!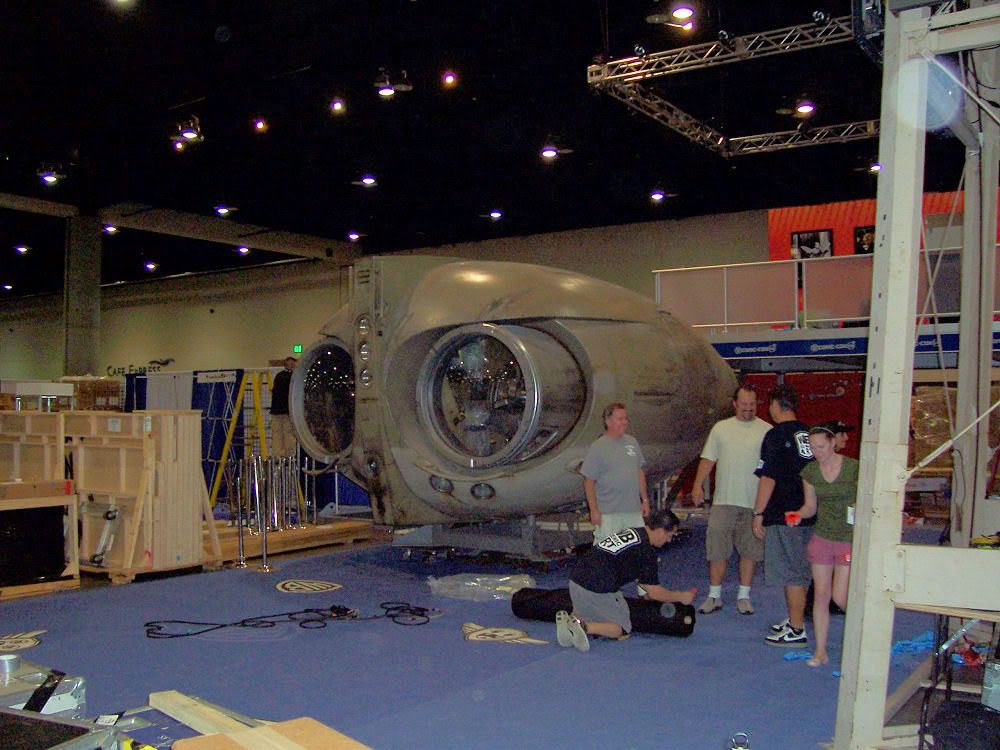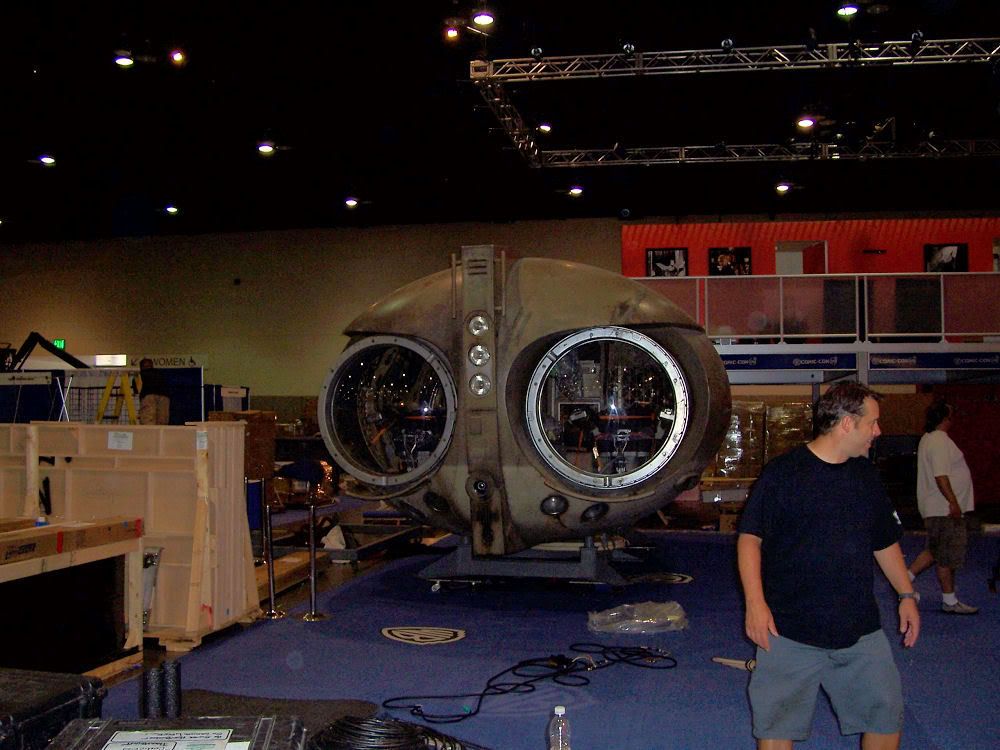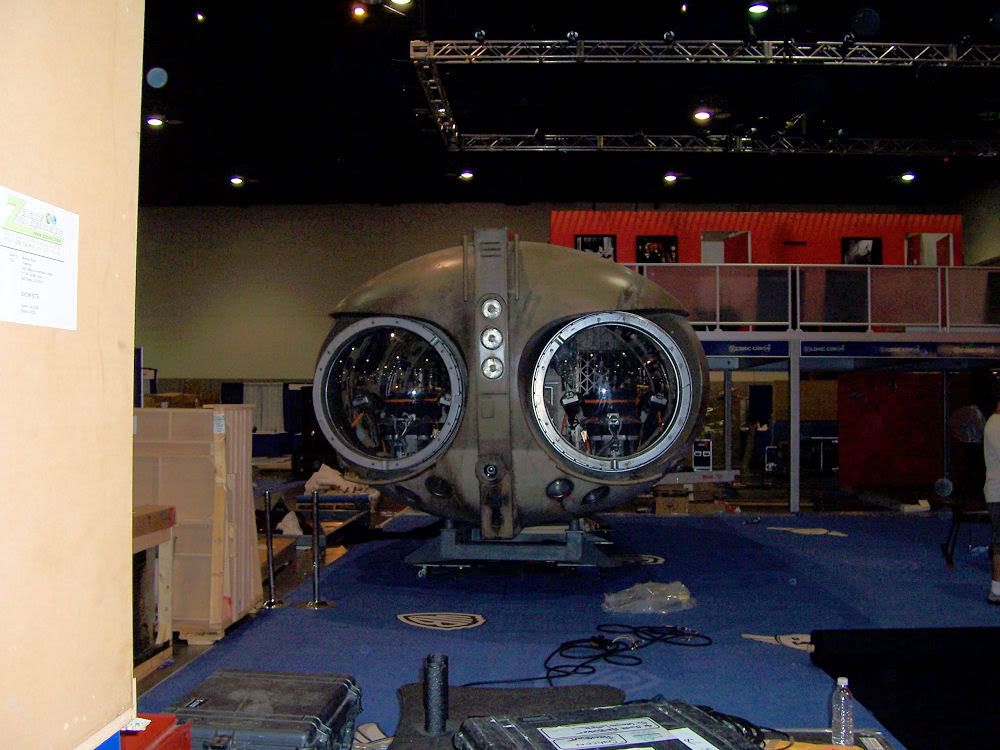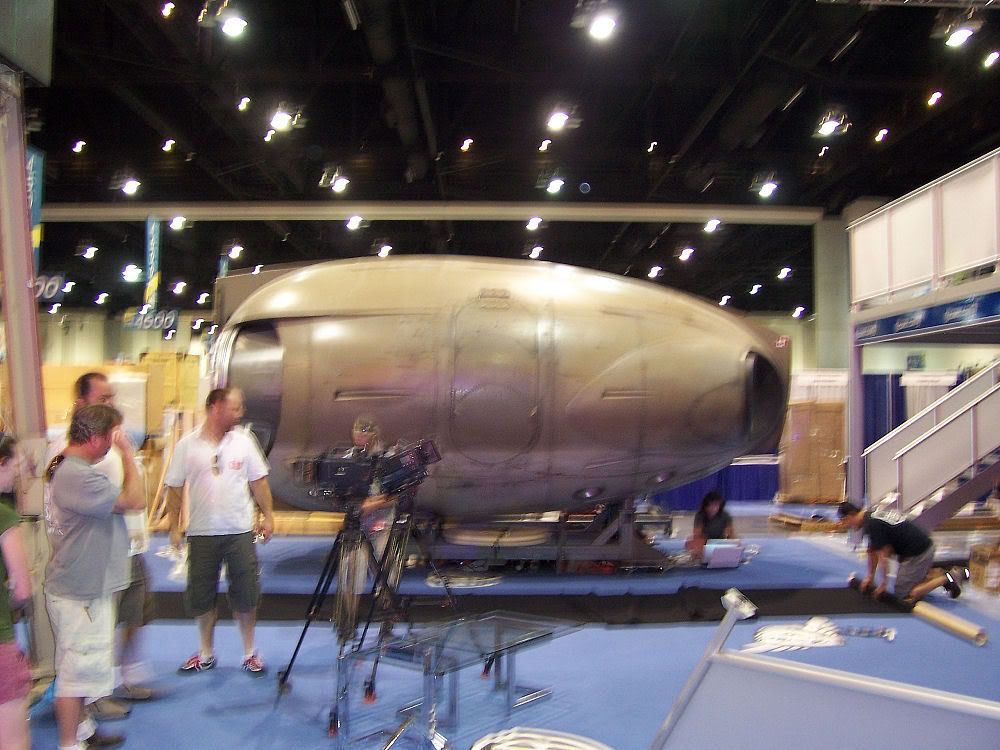 Pictures do not do this thing justice. It is simply amazing. Georg Brewer says that he got to sit behind the wheel.
The Mattel Booth: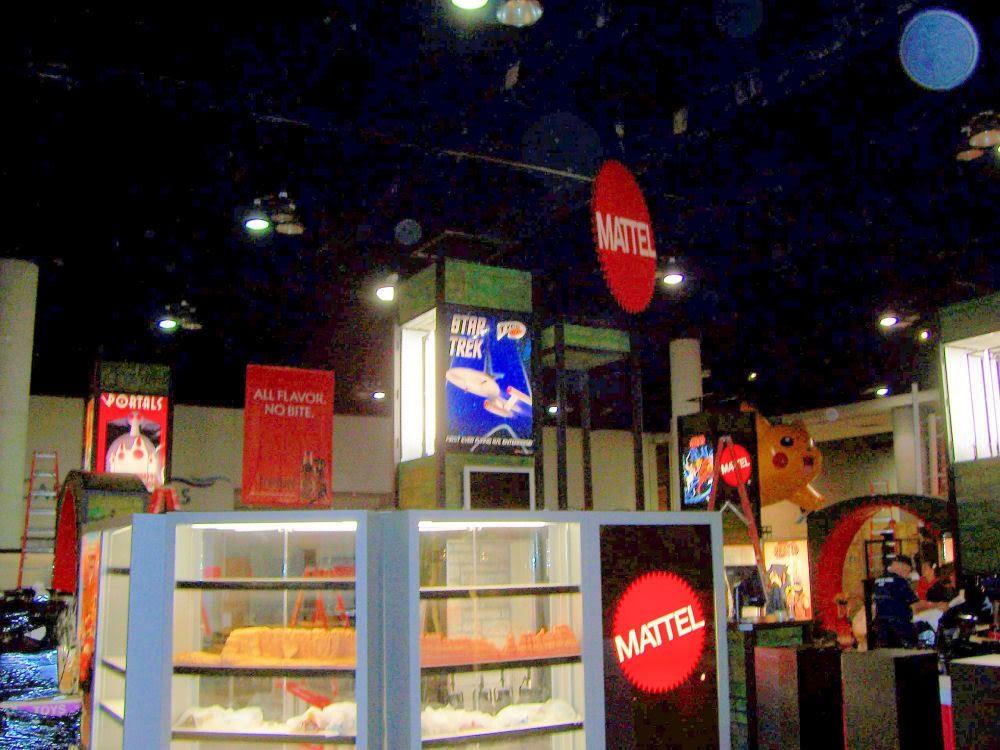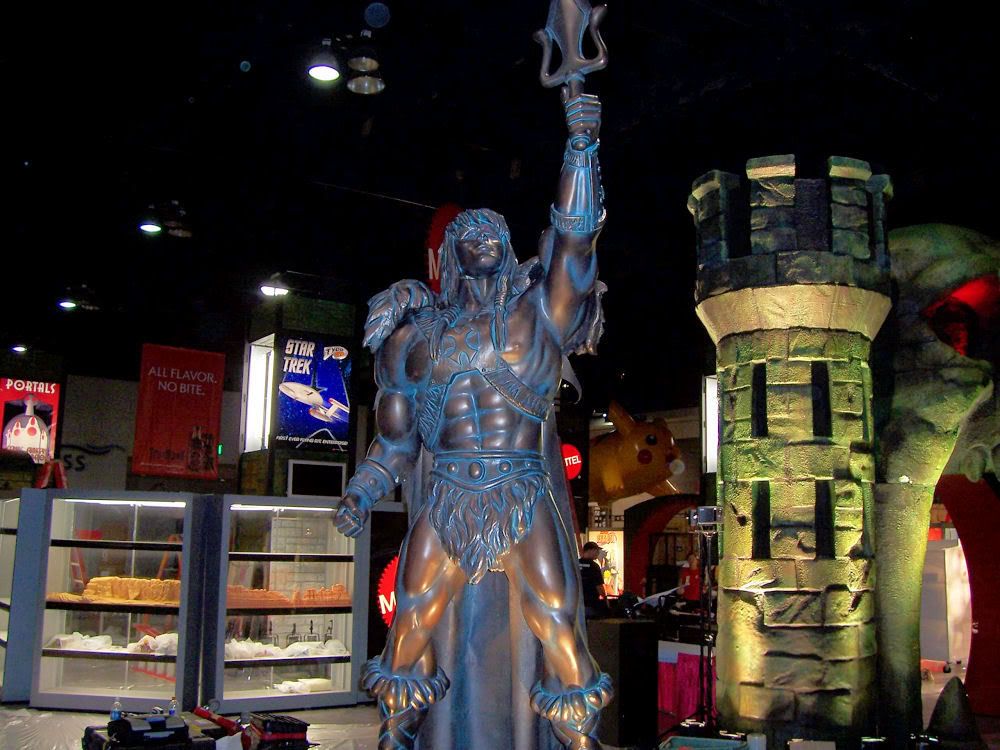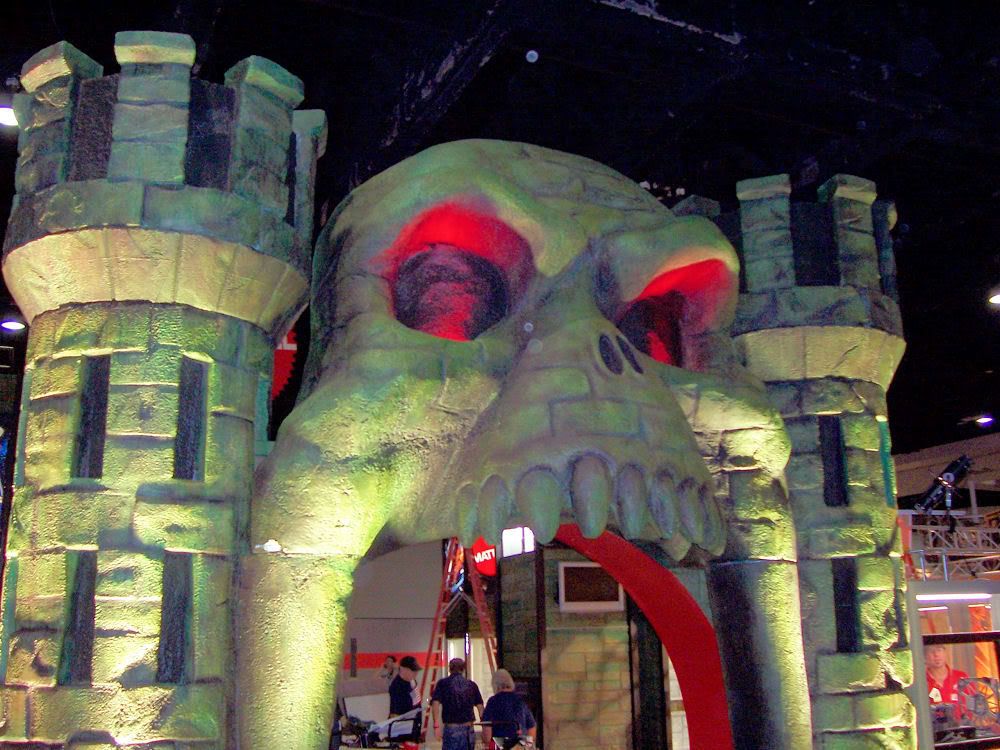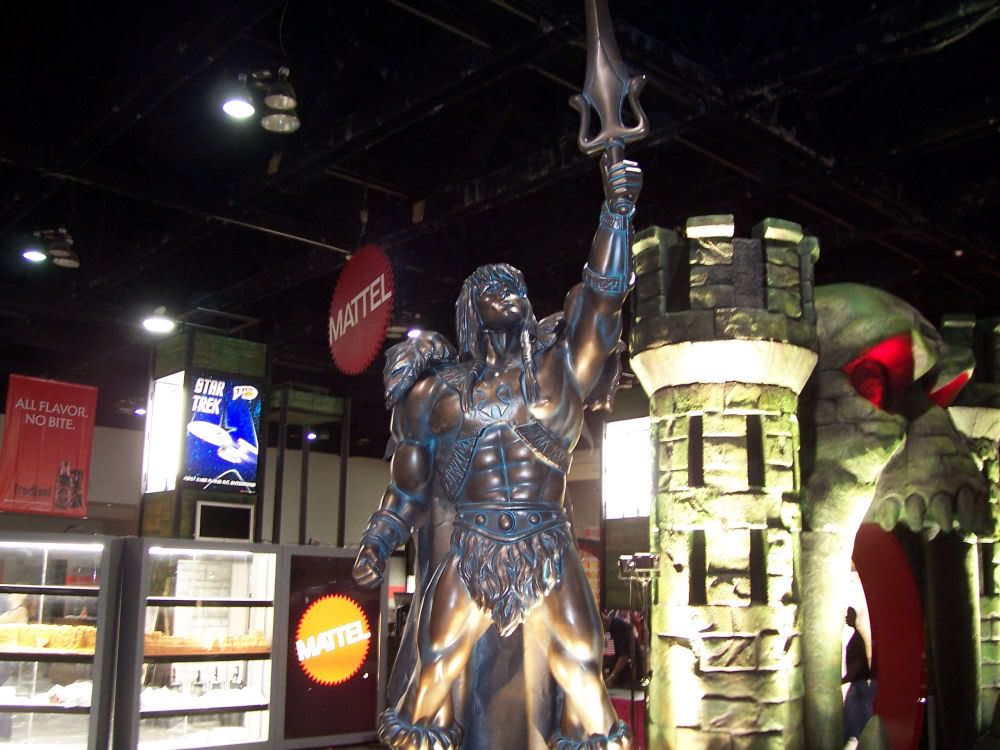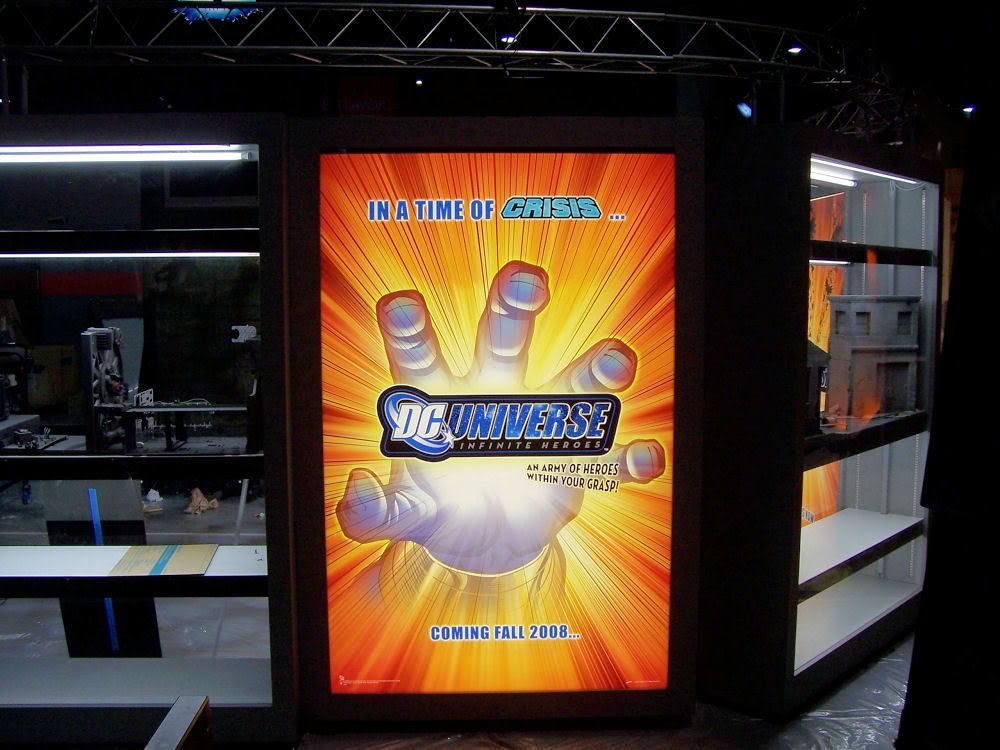 As you can see, Master of the Universe are getting a lot of love. That's awesome. DC is getting quite a few display cases, more than they had last year, it seems. I ran into ToyGuru. I thanked him again for working so hard behind the scenes to secure the rights to the Charlton characters. Scott's a great guy. I can't wait for the Mattel panel on Friday to see what surprises are in store.
Hasbro: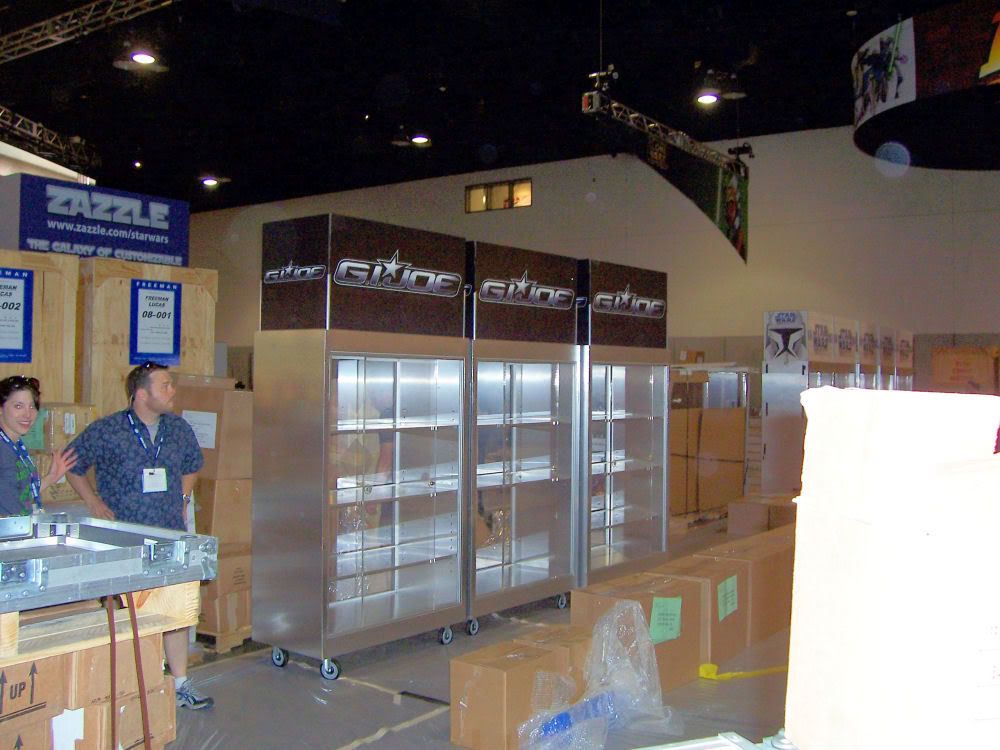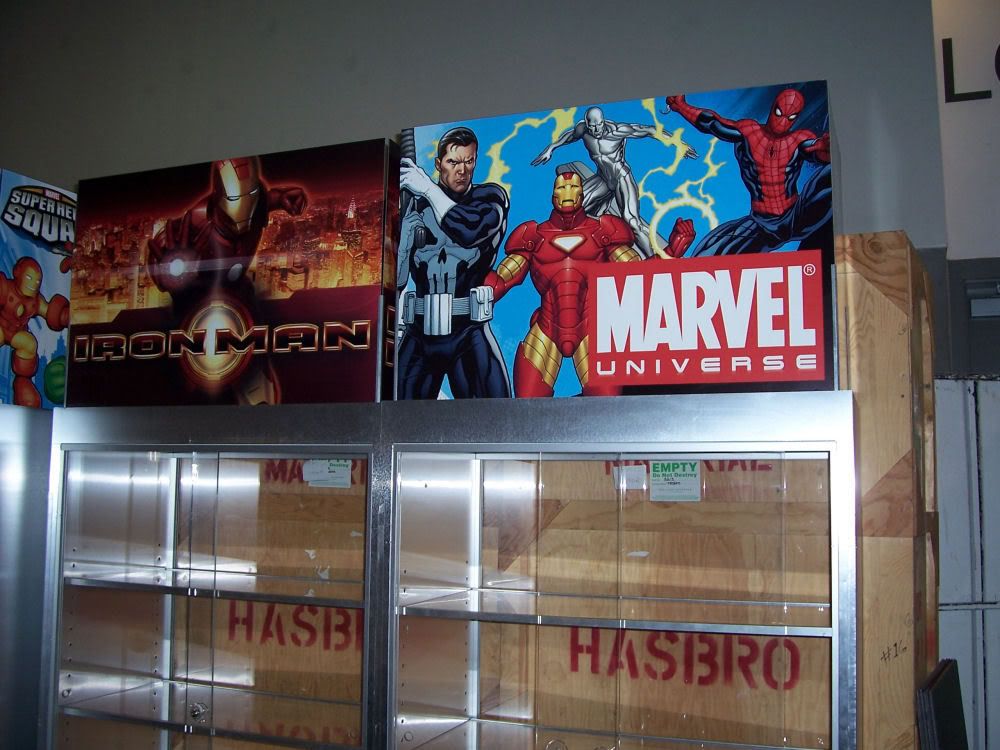 It looks like we'll be getting our first look at the G.I. Joe movie toys.
And ... Marvel Universe? Could this be the long rumored Marvel 3 3/4" line at last?
DC Direct:
I ran into Shawn Knapp and Georg Brewer. They were busy setting up so I didn't want to bother them too much. They'll have a ton of stuff on display this year. Georg designed the nifty DC Direct 10th Anniversary logo you see above. Sorry for the blurry. I'll try and take a better pic tomorrow.
Random pics from around the exhibit hall:
The Image guys are united!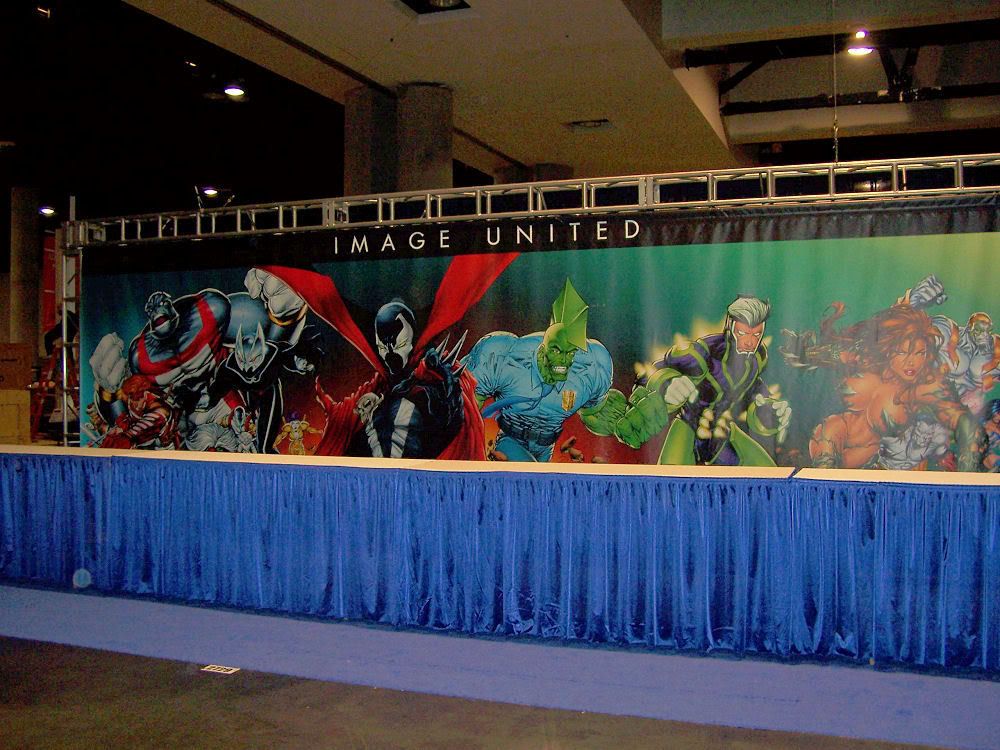 Dark Horse: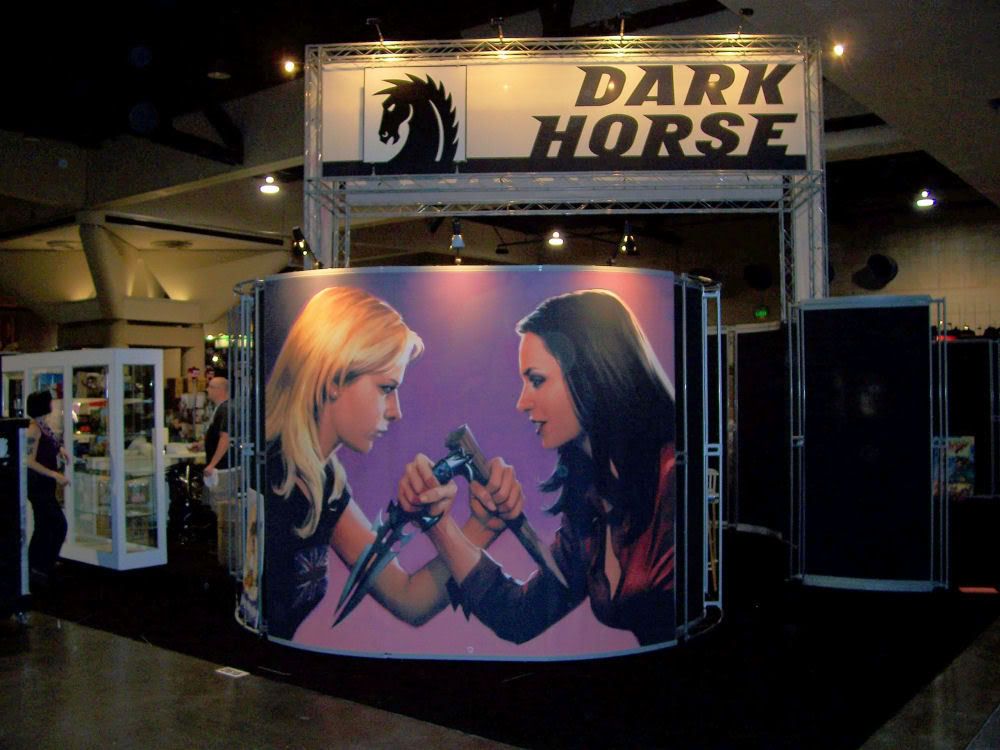 Sony: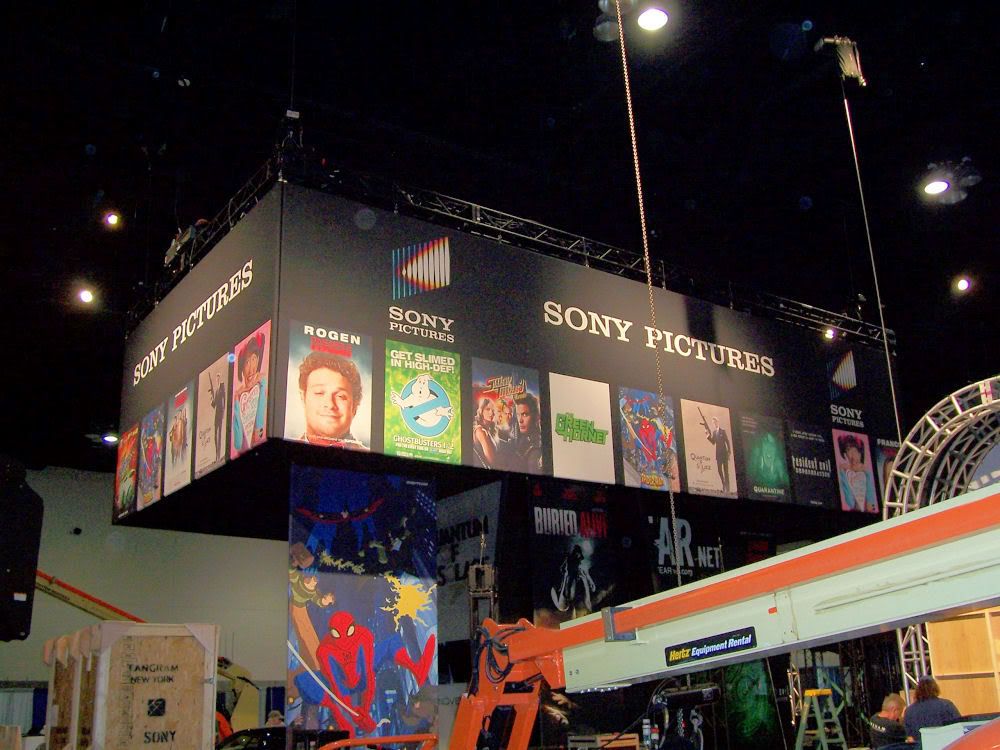 Superhero Squad! But not at the Hasbro Booth! At the Marvel Booth!
Another Marvel Booth shot:
Warner Brothers again: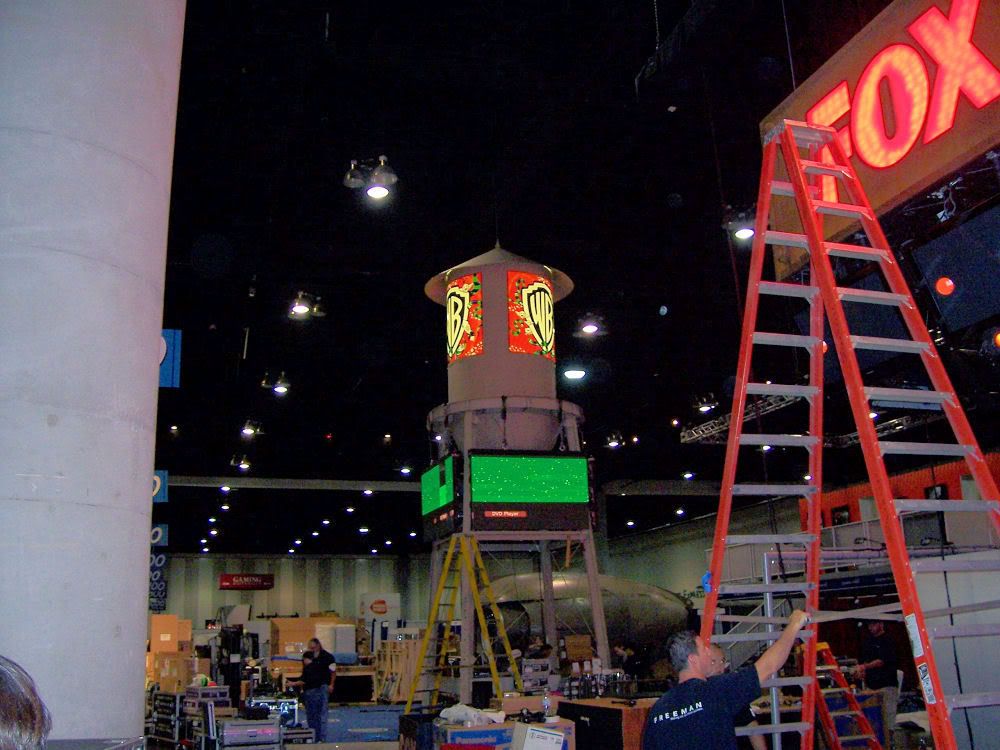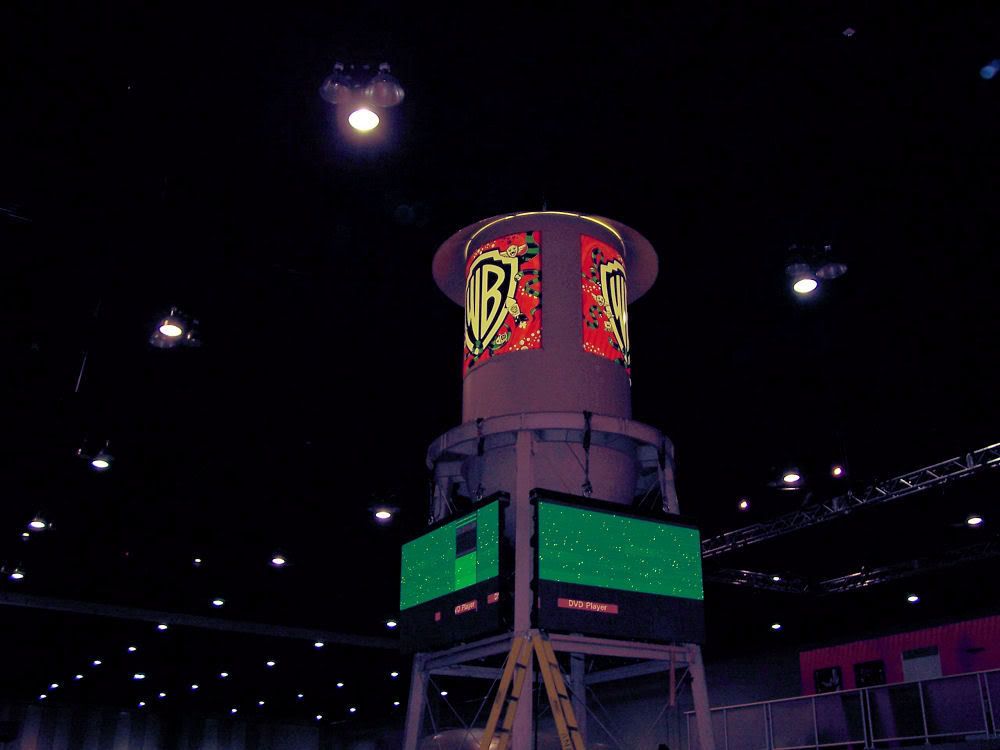 I want one!
Outside the Exhibit Hall: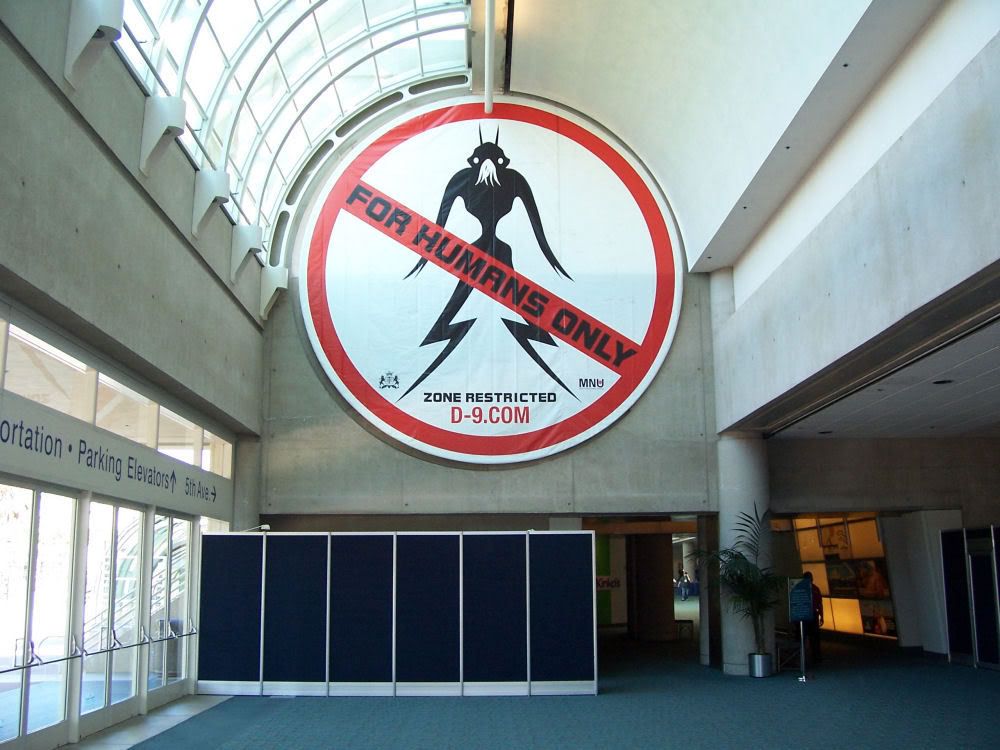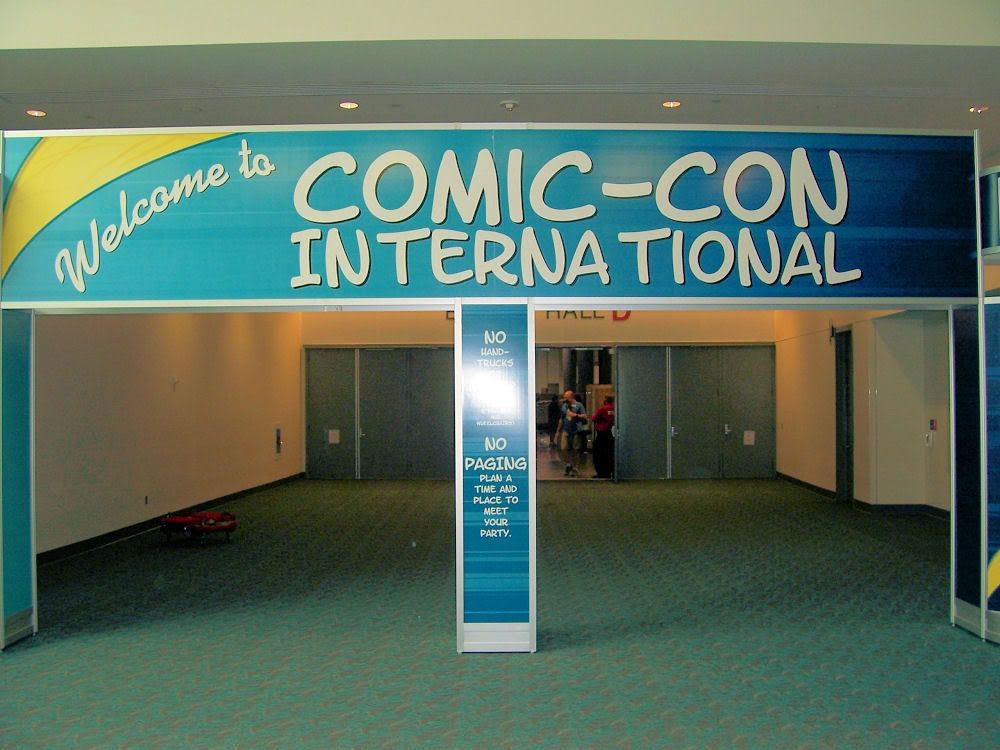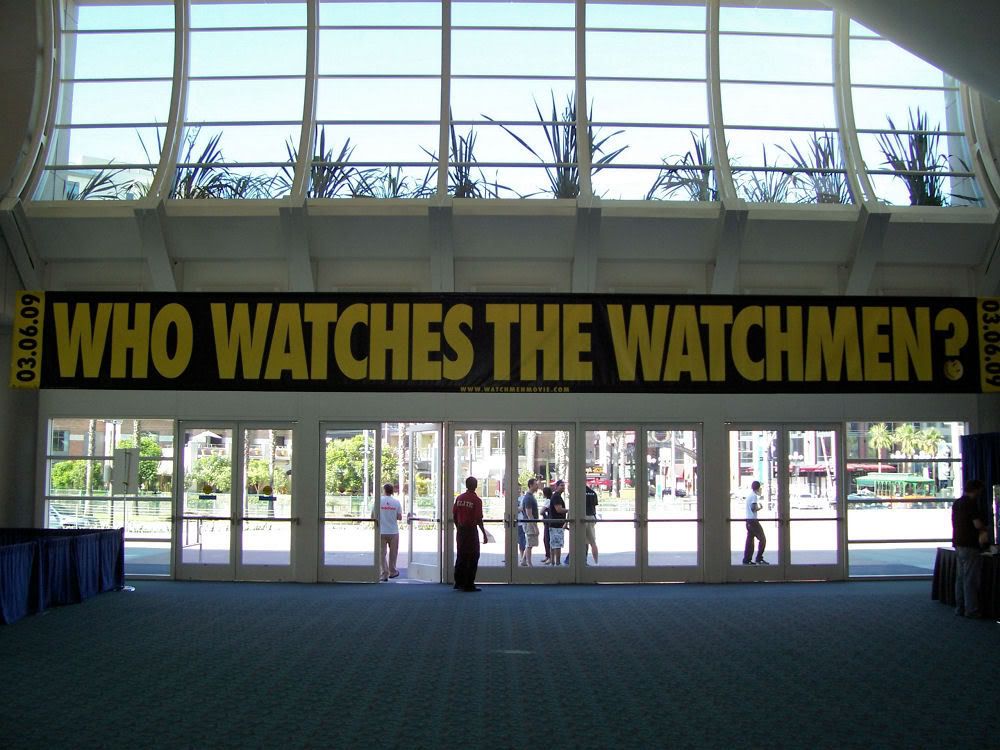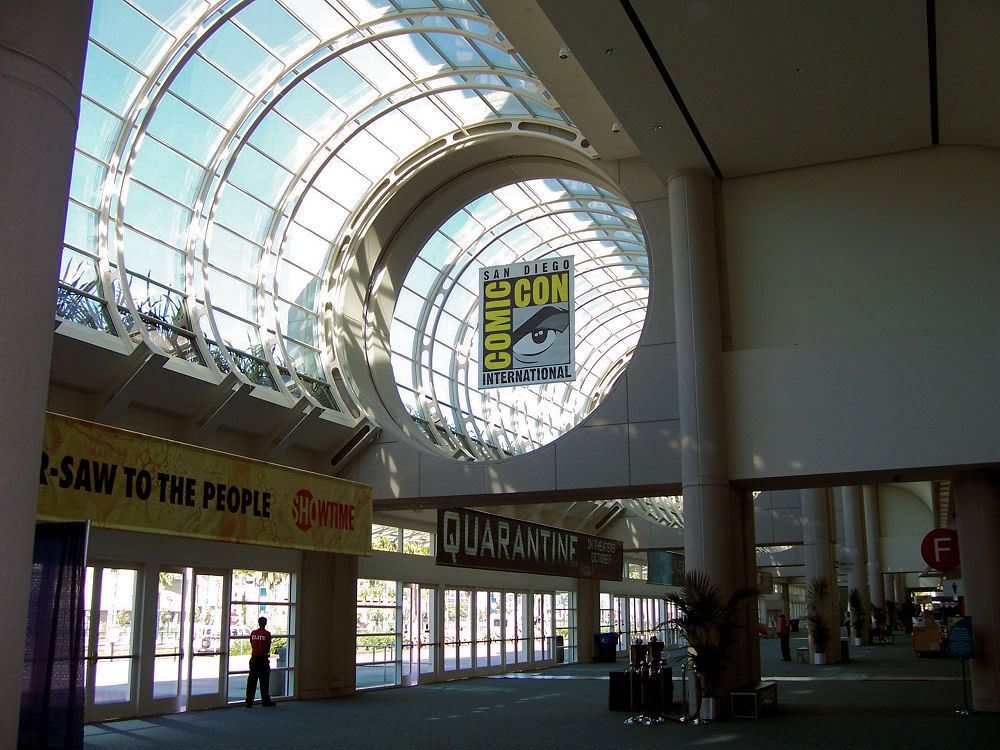 Mike
(Preview night tomorrow night! Can't wait!)