Sun 15 Feb 2009
So I've been slacking off a bit on the ol' blog, what with work demands and two major cons back to back.
But I haven't forgotten you, my friends. I have a bunch of really cool stuff to blog about int he near future, including part 2 & 3 of the "Rejected! Star Wars" concepts. And in fact I've realized that it has been quite awhile since we've visited that old Hindu state of yore, Bollywood. Well, South India. Or something.
In any case, in the great tradition of Chiru's Thriller, and Shammi Kapoor's Beatles Parody, I bring you…Indian Jeff Lynne???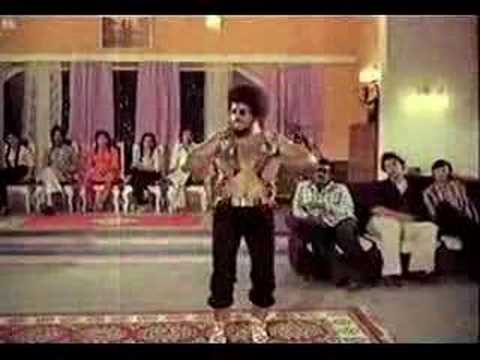 I know, I know, it's no rural village dog marriage or nothing, but it'll do for now.
2 Comments »
echo "" ?>